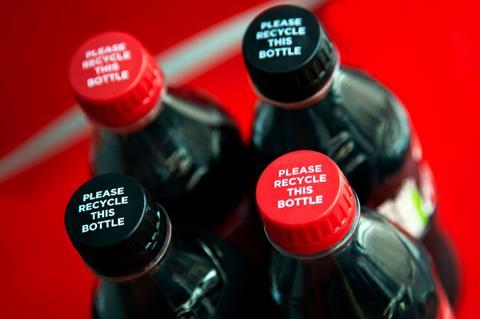 Coca-Cola European Partners last year ensured 98% of its packaging was recyclable, up from 96.6% in 2017, according to its 2018 Sustainability Stakeholder Report.
The document, published this week, also shows that 27.6% of the plastic in CCEP bottles was recycled PET – up from 24.6% – while the company also purchased 100% of its electricity from renewable sources in 2018.
Since 2010, it has reduced greenhouse gas emissions across its core business by 50.64% and cut water use by 11.25%.
In the same period, the supplier reduced the amount of sugar in its drinks by 15.8%, meaning 160k tonnes of sugar have been removed drinks since 2010 and 45% of CCEP products sold in 2018 were low or no calorie.
"We want to be a force for good, for people and the planet," said CCEP CEO Damian Gammell. "It's therefore crucial that sustainability underpins every part of how we do business."
The company had achieved three targets two years ahead of the 2020 deadline of its sustainability action plan, he added. These were reducing sugar by over 15% since 2010, purchasing 100% renewable electricity, and cutting greenhouse gas emissions in half.