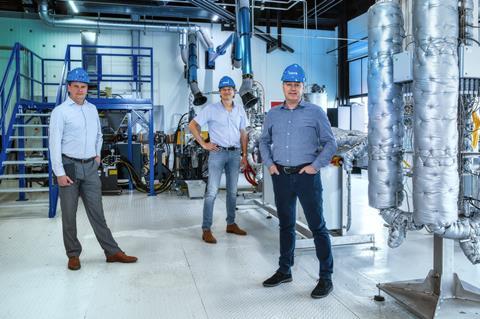 The world's largest independent Coca-Cola bottler, Coca-Cola European Partners, is funding a recycling startup as part of its effort to eliminate virgin-oil based plastics from its packaging by 2030.
CCEP today announced it was backing CuRe Technology, which is working on a low-energy technique to transform "opaque and difficult-to-recycle PET" that can't be mechanically recycled into high-quality recycled PET. That PET can then be used again for food and drink packaging. CuRe's depolymerisation technology had the potential to prevent tonnes of this lower-grade PET from being incinerated or sent to landfill each year, it said.
"It's like pressing a reset button to partially break down plastic PET into its component building blocks to produce a high-quality rPET," said CuRe's chief commercial officer Josse Kunst.
"Polyester is one of the world's most reversible plastics and should not go to waste," he added.
CCEP's backing will allow CuRe to accelerate development of its 'polyester rejuvenation' technology, and expand beyond its current pilot plant in the Netherlands. Once the technology is commercialised, CCEP will receive the majority of the output from a CuRe-licensed, new-build plant.
"We know that we have a key role to play in supporting the ongoing development of a successful and effective recycling industry," said CCEP head of sustainability Nick Brown. The CuRe investment marked "another significant milestone in our ambition to achieve a world without waste" he added.
CCEP first used recycled PET in its bottles in the 1990s but has been significantly ramping up its environmental efforts in recent years. CCEP and Coca-Cola in Western Europe recently pledged that by 2025, Coca-Cola will collect a can or bottle for every one it sells, and ensure all its packaging is 100% recyclable. By 2023, at least half of the content of its plastic bottles will come from recycled content. The brand is also involved with circular packaging platform Loop, which launched in the UK this week.
The various initiatives will remove a total of more than 200,000 tonnes of virgin oil-based PET from CCEP's packaging portfolio a year, it said.