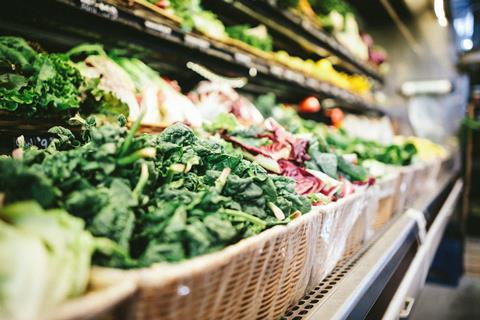 The Channel Islands Co-operative is piloting a plastic-free produce initiative in its Grand Marché stores.

Local produce, "wherever possible", is included in the trial at Grand Marché St Helier and St Peter on Jersey, and at the stores at St Sampson and St Martin on Guernsey.

It will also go plastic-free on Co-op own-brand produce where plastic-free alternatives were already available.

The society plans to roll out plastic-free produce into more stores if the trial proves successful, and where it deems it practical to do so.

"We will be monitoring the outcomes of this in terms of customer feedback, as well as quantitative measures such as in-store wastage, to ensure this is a sustainable scheme," it said.

"We understand that many of our customers and members are concerned about the use of single-use plastic in supermarkets.

"We're committed to reducing the impact we have on the environment, so we're launching this trial."

The society said it had secured a lower price on loose produce because it recognised pre-packed veg was often cheaper.

Some produce, such as strawberries, would remain wrapped to ensure the produce arrived in the best possible condition and remained in good condition.

"We need to be mindful that plastic packaging performs a vital function in protecting fresh produce through the supply chain and delivering it in the best possible condition to customers.

"It also helps customers reduce their food waste - for example research from Wrap shows that storing fresh produce in its plastic packaging in the fridge can extend the shelf life by several days," the society said.

The Channel Island Co-op has already made several changes throughout its stores, including signing up to Plastic Free Jersey's business toolkit, removing single-use plastic bags and introducing a sustainability working group.

It has a target in common with the UK's Co-op Group of 80% of own-brand plastic packaging to be easily recyclable by 2020 and 100% by 2023.