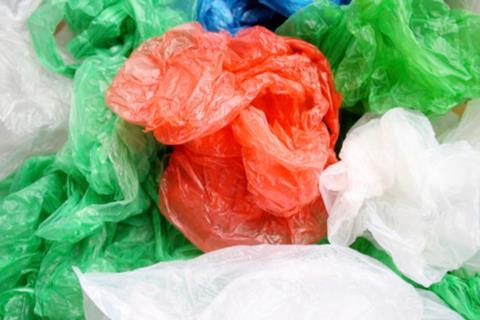 With much of the world in lockdown, the environment is improving. Air quality, for instance, is said to have got better in many big cities.

And yet, Covid-19 still threatens sustainability because single-use plastic is on the up in food and drink, in part because the plastic bag charge is being waived by supermarkets' for online orders in a bid to speed up deliveries.
Greenpeace has been vocal about the threat, as has Transcend Packaging CEO Lorenzo Angelucci.
But it's not just the reuse of plastic. It's the recycling of it. This week, environment and trade bodies questioned local authorities' decisions to reduce or close domestic recycling services.

Their concern is a scarcity of material for essential food and medical packaging. But the risk of a re-energised plastic scourge underlines their insistence that recycling collections from homes be maintained.

"The important thing to consider with single-use products is how they perform at the end of their useful life," says Angelucci.
It's time recycling industry employees joined the government list of essential workers.


Daniel Selwood is The Grocer's special projects editor, managing Britain's Biggest Brands, Britain's Biggest Alcohol Brands, The Dairymen and Top Products – as well as contributing to news, analyses and category reports.

He joined the magazine in January 2016 as food & drink editor, having been at financial & legal publisher LexisNexis.

Follow Daniel on Twitter: @danielmcselwood