The environment bill last week began its passage through parliament with food and drink in the eye of the storm.  It raises major concerns and leaves many unanswered questions for the industry. Here are the five biggest. 
A race to net zero or all-out war on plastic?
The bill promises to implement the government's manifesto pledge of "the most ambitious environmental programme of any country on earth".

But industry sources are scathing about the lack of clarity in its objectives. Is the aim to fight climate change, with the UK targeting net zero emissions by 2050? by creating better air quality. Is it ending water waste? Or is it banishing plastic at all costs? With the COP26 UN Climate Change Conference in Glasgow in November looming, the focus of attention in recent weeks has been on a race to net zero, with Sainsbury's promise to hit the target by 2040 breaking new ground and all retailers and suppliers eyeing the importance of that race. But it is not clear that retailers and suppliers can tackle CO2 emissions and eradicate plastic at the same time. The Bill does little, on the surface, to tackle that dilemma, just one example of where critics claim it is light on a sense of direction.

As an example Wrap reported last month that well-intentioned moves by retailers to get rid of plastic packaging had in some cases seen an increase in food waste, which is responsible for 8% of all global emissions.

"Science based, transparent criteria and targets are sadly conspicuous by their absence," says one senior industry source. "What the industry desperately needs is clarity and a set of clear goals and underlying targets. Otherwise it is in danger of being just words."


Will the industry face sanctions, and will the new watchdog have enough teeth?
The government says its Bill is possible because Brexit allows the UK to go further than the EU in setting environmental protections. The bill promises more scrutiny of environmental policies and "legally binding" targets on air quality and waste and resource efficiency, as well as targets on water and nature, to be reviewed every five years.

But "businesses do not have clarity on how these targets are expected to take shape and whether it could lead to sanctions," says an FDF spokeswoman.

Environmental groups and industry sources alike also doubt sufficient teeth will be given to the new Office for Environmental Protection (OEP) watchdog to hold national and local government to account.

Whilst, we are told, the OEP will be able to provide government with written advice on any proposed changes to environmental law, with EU enforcement processes removed legal proceedings against local councils will be a measure of "last resort", ie only used in "truly urgent cases". and the body will have no power to fine the government if it misses its own targets. "The new body needs to have the teeth and it's not 100% clear how it will hold the government to account" says one industry source. Greenpeace calls it a "licence to fail".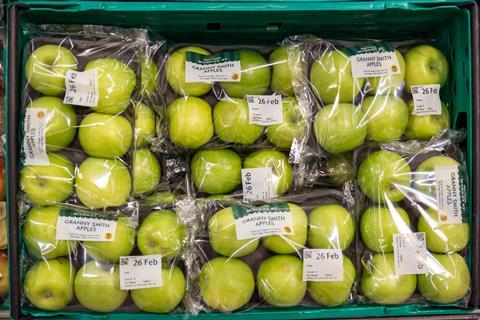 Plastic tax: just a money grab or will the cash be reinvested in recycling?
Former Chancellor Philip Hammond first announced plans for a "world leading" plastic tax, back in in 2018. More detail is expected on this in next month's budget by Sajid Javid but it's not just the Treasury's ownership of the tax (unlike Defra's championing of DRS) that makes the industry suspicious it's a money grab. The bill says the tax, set to apply to products with 30% or less recycled materials, will be an extension of the plastic bag tax, but there are calls from MPs and campaigners alike to apply it to all single-use plastic.

It's due to come in by April 2022, at least a year before the deposit return scheme (DRS) and 18 months before extended producer responsibilities.

But the UK Plastics Pact, despite being repeatedly lauded in the bill, says supply of food-grade recyclable plastic won't be ready until three years later. Only by 2025 then is there likely to be a supply of post-consumer recyclate for flexible plastic packaging suitable for direct food contact.

"The timing is absolutely crazy," says one source.
Can it avoid DRS chaos?
The bill promises to "incentivise consumers to reduce litter and recycle more" with a 20p deposit on all drinks.

But with Defra kickstarting implementation talks with industry last week, the road ahead is littered with problems.

A battle by the industry to prevent glass being included appears lost, with attention turning to the timeframe for DRS in Scotland and England. An industry consultation on the system (one of several expected on the back of the Bill) is not set to start until at least the summer. It means the regulations for DRS may not be in place until this time in 2022, leaving less than a year to roll out reverse vending machines across tens of thousands of stores in the UK, at a cost estimated at more than £2bn.

One industry source tells the Grocer the government do not have a "snowball's chance in hell" of hitting its planned launch in 2023. Cue growing fears of industrial scale border fraud and cross border labelling chaos as Scotland is pressing ahead with plans to launch DRS in 2021, making industry calls for a united approach across the UK look even more unlikely to be heard.
Will extended producer responsibility mean crippling costs?
With The Grocer this week revealing increased industry concern over packaging recovery note (PRN) costs, little reminder is needed of how a misfiring recycling system can threaten financial disaster.

Hence the industry's wariness of government plans to roll out extended producer responsibility (EPR) by the end of 2022.

Industry leaders warn the cost of providing information to consumers on recycling packaging and anti-littering, as well as paying for all national and local litter and fly-tipping, could top £2bn. And that's before DRS.

The BRC has warned firms are not yet aware of the increasing costs that are coming their way and could be "sleepwalking towards disaster".

As talks with the government ramp up after the Bill began its passage last week, The Grocer understands retailers and suppliers are making it clear that the result of EPR, DRS and the plastic tax will have to be borne by consumers in the form of higher prices. It's something the government is unlikely to want to shout about as an outcome of its post Brexit regulatory freedoms."Food and drink manufacturers are concerned that the government has not considered the potential competitiveness issues of the precautionary principle," says an FDF spokeswoman. "The environment bill must square the duty of government to feed citizens without compromising industry competitiveness."

While ministers promise a consistent approach to recycling, there is also the unanswered question of whether EPR money will be ring-fenced for more consistent local authority collection services and to end the postcode lottery of waste.In the meantime the industry is already circling the wagons ahead of EPR.

Last week The Grocer reported how hundreds of supermarkets and suppliers under the voluntary On Pack Recycling Label scheme had moved to simplify labelling advice under the voluntary scheme. But for its advice to work properly, industry sources and campaigners alike agree it needs to be mandatory.

The Bill contains powers to introduce clear product labelling which it says will "enable consumers to identify products that are more durable, reparable and recyclable". But it also says the government will have powers to ban products or packaging which cannot be reused or recycled "where appropriate".

One new element added since the Bill originally appeared in the Queen's Speech is a commitment to consult on a ban on exporting plastic waste to developing countries, but that too may not be as straightforward as it seems.

"This is a good idea in principle, but there's a major snag," says Rebecca Newsom, head of politics at Greenpeace UK. "The ban proposed in the Conservative manifesto would not cover countries like Turkey, which is currently the biggest buyer of plastic waste from the UK and only recycles a tiny amount of their own waste."



In business today profit is inextricable from purpose. And nowhere is that truer than when it comes to food and drink. From single use plastic to surplus food to slavery-free supply chains, the UK's grocery industry sits at the heart of almost every major ethical and environmental issue that shoppers are passionate about. Doing nothing is no longer an option.
For Britain's dynamic mix of brands, retailers, wholesalers and suppliers that shift poses both major challenges – and major opportunities. All of which we'll explore at The Grocer's 2020 conference: How to have a purpose.
When: 11 March 2020
Where: The British Library, London
Featuring a prestigious line-up of senior industry figures, the day's packed agenda will include talks, panels, workshops and more. Find out more here.