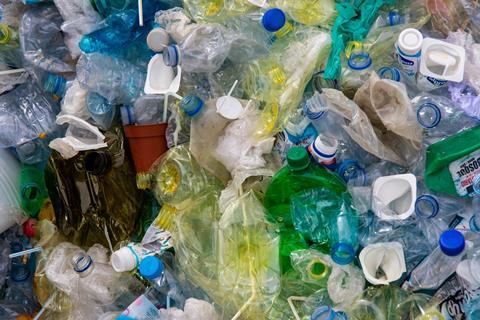 Recycling costs for plastic and aluminium have more than doubled over the past year, placing a growing strain on food businesses.
Commercial businesses with a turnover of over £2m that produce more than 50 tonnes of waste must purchase packaging recovery notes (PRNs). They are offered in exchange either for packaging recycled directly, or must be purchased in order to cover an equivalent amount recycled elsewhere.
Plastic and aluminium saw the largest price jumps in 2019, with plastic PRNs now costing businesses £289.80/tonne [The Environment Exchange w/e 3 January 2020], up from £103.51/tonne a year ago. Aluminium, meanwhile currently costs £250/tonne, up from £126.11/tonne over the same period.
"PRN prices are particularly high because recycling rates are strained," says Andrew Letham, operations manager at The Environment Exchange.
This has been driven by changing recycling priorities in countries to which the UK exports, according to Letham. Countries such as Turkey, Malaysia and China have reduced import volumes on low-quality materials due to growing environmental concerns.
The shift is allowing foreign importers to push UK exporters to either focus more on quality or reduce the price of their lower-grade material.
Prices for plastic and aluminium PRNs are expected to remain firm into 2020, with markets now open. "The volatility experienced last year has pushed 2020 trading to open at historic highs for a number of materials," says Letham.
For businesses involved in using high volumes, it is a cost that may increasingly push up prices for customers.
"Producers are facing the stark reality that they will either have to reduce the amount of packaging they use or find ways to fund the increasing costs of the recycling," Letham adds.