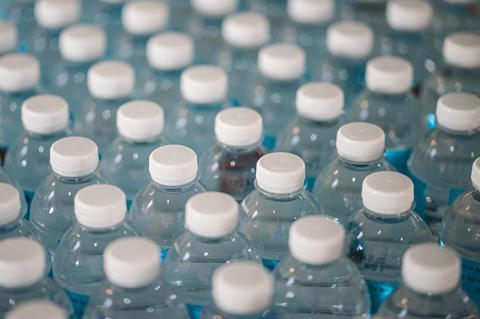 Industry leaders have slammed the government's proposals for a plastic tax, claiming it would confuse consumers already facing the introduction of new DRS proposals and would not be reinvested in the environment.

Yesterday the government set out plans to charge customers for single-use plastic items, in a major extension of the carrier bag charge. The move could hit shoppers in the pocket for a raft of items containing more than 30% single-use plastic.

Responding to the Environment Bill proposals today, the BRC said government policy risked being "disjointed" and could deliver a further major blow to businesses already facing huge costs due DRS.

"Retailers welcome the government's commitment to strengthen environmental protections and deliver a circular, zero waste economy," said Andrew Opie, director of food and sustainability at the consortium.

"However, we remain concerned that the government's current plans are disjointed and add unnecessary barriers."

He also raised doubts that the money raised from a tax would be reinvested in recycling.
"Retailers support the principle of extended producer responsibility, where businesses pay the full cost of collection and recycling of packaging. It drives innovation in the use of recyclable packaging.
"We do not believe the Treasury's plastic tax further supports this objective. It is unnecessary and would not be reinvested in tackling plastic pollution and improving recycling."

Opie added: "The new Environment Bill presents an opportunity to build upon the successes of the existing kerbside recycling system, but the UK and devolved governments must work together to make this happen.

"We need ambitious plans that deliver a step-change in waste and recycling, but this requires government to listen to those who serve UK consumers every day. It will require billions of pounds of investment by retailers and we want to ensure that every pound spent has the greatest possible impact."

The government has said under its bill food and drink companies would face legally binding new targets on plastic reduction, with a new regulator, the Office for Environmental Protection, to be set up to police environmental performance.

However, environmental campaigners urged ministers to go even further.

"The government's recognition of the need for legally binding targets to clean up our air and restore nature is an important step forward," said Sam Chetan-Welsh, political adviser for Greenpeace UK.

"However, despite powers to create a bottle return scheme and make plastic producers pay for clearing up their own waste, ministers have missed the opportunity to set a target to radically reduce the amount of plastic that we make and use. Our rivers and oceans are choking - plastic must be halved by 2025, and this target should be set in law.

"To be effective, targets must be ambitious and actually enforced. This means creating a strong, independent and properly resourced watchdog to hold government to account."