The government's single-use plastic tax was always, at best, a blunt instrument in the fight against plastic pollution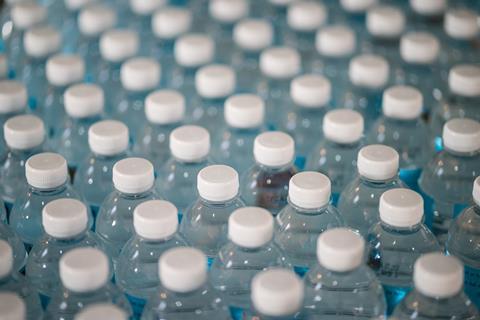 The government's single use plastic tax was always, at best, a blunt instrument in the fight against plastic pollution. But the latest figures from HMRC suggest that rather than helping government, the industry or shoppers in the war against waste, it is the taxman himself who is benefiting, whilst any sense of joined up thinking from Whitehall is left on the scrapheap.
At £276m, the amount of money raised in the first year of the tax alone is a whopping £40m higher than the Treasury bean counters had estimated. That's despite the 4,000 or so companies who've paid their dues being spectacularly fewer than the 20,000 companies the Treasury had predicted would have to register for returns.
So either there is mass evasion going on here (in which case the Treasury must be licking its lips at the cash cow it's stumpled upon), or the 20,000 figure was a wild guess.
But even more delusional was its original premise that the tax would magically create the extra recycled plastic necessary to support such changes. The price of recycled material has soared, both in a bid by suppliers to be more 'green', and due to the further demand that the plastic tax inevitably created. But there remains far less recycled content in circulation than the Treasury predicted. The government's failure to build the infrastructure to support a circular economy in advance of the tax via DRS or extended producer reponsibility, or investment in better kerbside local authority recycling, has effectively put the cart before the horse, (which with each week has bolted further and further into the long grass).
As a result many companies have understandably decided it is cheaper to take the hit than switch to sub-optimal and inconsistent supply of vastly more expensive recycled material.
Yet all this would not be quite so bad if there was any hint of ring fencing of the funds to help the industry face up to some of the huge challenges it is facing in reducing single use plastic.
Instead, in a repeat of what happened with the soft drinks sugar levy, money generated by single-use plastic going onto the market is being swallowed up in a cash grab by the Treasury with little or no accountability or strategy underpinning it. As Defra's waste and resources strategy lie in tatters, with EPR already put back until at least 2025 (and facing similar questions from industry over where the fees it demands will go once it does take off) and DRS now seemingly destined for a 2026 launch, at the earliest, imagine how far that £280m could go to generate investment in local recycling infrastructure, recycling technology or other circular economy measures.