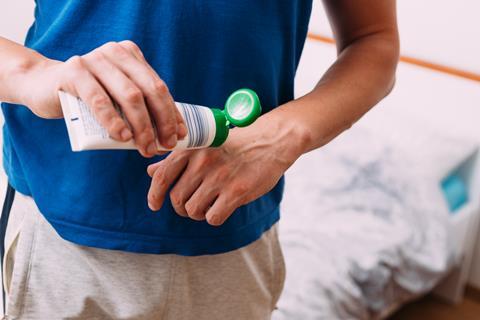 Ask any environmentally conscious consumer what the most commonly recycled plastic is and they will point to PET bottles – undoubtedly a resounding success story in the plastic recycling ecosystem.
However, there is an even more prolific plastic in circulation, the volumes of which eclipse PET, and that is polypropylene (PP).
Yet PP is glaringly missing from the recycling stream.
PP accounts for about 20% of the world's plastic. In the UK alone we use 700,000 tonnes per annum of it. The fmcg sector is quite literally wrapped in PP – everything from our soup and yoghurt pots, butter tubs, fresh produce trays and takeaway food containers to protective films are made of it.
PP is also prevalent in non-food household and personal care products, which complicates its recycling back into a high-value recyclable material and explains why, to date, it is not being recycled back into food-grade material.
Currently, post-consumer PP packaging either goes to waste-to-energy, landfill or is being down-cycled into low-performance applications, wasting precious resources. To make matters worse, the absence of food-grade recycled PP (FGrPP) means that all PP food packaging is currently made from virgin plastics.
Looming plastic packaging taxes have sharpened a focus on including at least 30% recycled content in packaging and transforming the way we manage our short-lived materials. It's not as simple as removing PP from the system, as it plays a vital role in reducing food waste. So we are now at a tipping point where recycling solutions need to be found.
We actually now have the technology to sort and then decontaminate PP post-consumer. It has taken eight years of extensive research to reach this point. However, a 30-strong multi-participant project is now underway to create a world-first: post-consumer FGrPP, which should be on the market within 18 months.
There are two key components to this project that address the core archaic barriers to recycling PP. The first is commercially proven marker technologies to separate food-grade PP from the rest, and the second is cutting-edge decontamination technology to ensure compliance with food-grade standards in the UK, EU and the US. We are poised to finally close the loop on FGrPP.
Those organisations involved in the project include brand owners, suppliers, universities and industry associations, through to end-users in the PP supply chain. Each participating organisation has been hand-picked for the unique expertise they bring to the project.
Creating a circular economy for food-grade PP packaging waste fills the enormous gap in the packaging recycling sector and helps reach net zero carbon targets. It will allow brand owners to meet their recycling targets and significantly reduce the use of virgin plastics from petrochemicals, while also greatly reducing CO2 emissions and diverting waste from landfill and waste-to-energy.