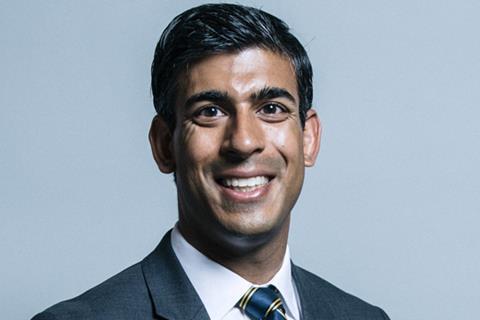 The government's resources and waste strategy has been plunged into yet more chaos after prime minister Rishi Sunak revealed he had "scrapped" controversial proposals for a shake-up of local authority collections.
Industry sources said the PM's intervention to block a series of green proposals, as part of a major repositioning by the government on the environment ahead of the next general election, had left huge questions over the already embattled Defra strategy.
It comes just days after the department's bosses claimed publication of the long-awaited consultation on consistent local authority collections was "very imminent".
Defra had said the consultation would be followed by it launching a new waste and resources roadmap, aimed at giving "more confidence" to the industry and local authorities over the financial credibility of its plans on recycling.
That has now also been plunged into disarray. Industry leaders warned that without joined-up plans for local authorities, extended producer responsibility regulations and the deposit return scheme – which are already both facing major delays – were at risk of complete collapse.
Sunak yesterday spoke of what he described as a "range of worrying proposals" on the environment, following speculation households could be forced to have up to seven different bins under Defra's plans.
Branding the plans as a "diktat" that "will never happen under this government," he said: "The proposal that we should force you to have seven different bins in your home. I've scrapped it."
But industry leaders warned the move risked creating a damaging void in government policy.
"Nobody wants seven bins, but we do need councils to collect and sort recyclable materials so we can turn yoghurt pots and crisp packets back into food-safe packaging," said FDF director of corporate affairs and packaging Jim Bligh.
"Food and drink manufacturers have an ambition to achieve net zero emissions by 2040, an aim shared across the farm-to-fork supply chain."
"Creating a circular economy for packaging is an important part of achieving these goals."
He added: "Manufacturers stand ready to work with government to get the details right, so we get value for money from the £2bn-a-year extended producer responsibility reforms, which are underpinned by consistent collections."
Jacob Hayler, executive director of the Environmental Services Association, said: "Scrapping these reforms puts at risk the potential for billions of pounds worth of investment by our sector in new green infrastructure."
Four things affecting fmcg following Rishi Sunak's green rowback
1

2

Currently reading

Sunak plunges waste strategy into chaos as he 'scraps' local collections plan

3

4