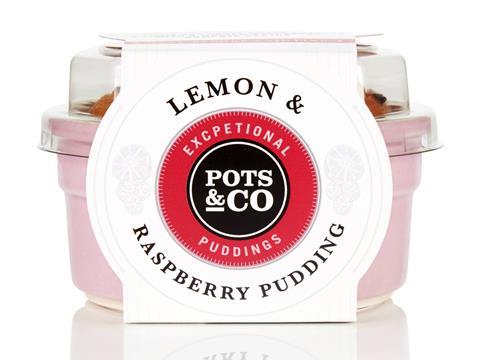 Pots & Co has added a new Lemon & Raspberry pudding to its lineup of posh desserts.

The pudding, which rolled out in Waitrose at the end of July, features a raspberry compote centre to give a twist on the classic lemon drizzle cake (rsp: £2 /125g). Packaged in Pots & Co's trademark reusable handmade ceramic pots, it can be put straight in the oven for baking in just 12 minutes.

Pots & Co founder and CEO Julian Dyer said the latest NPD "perfectly" complemented the brand's existing pudding lineup of Salted Caramel & Chocolate Pot, Lemon & Lime Posset and Mango, Lime and Coconut Pot. He said a number of ideas were in development.