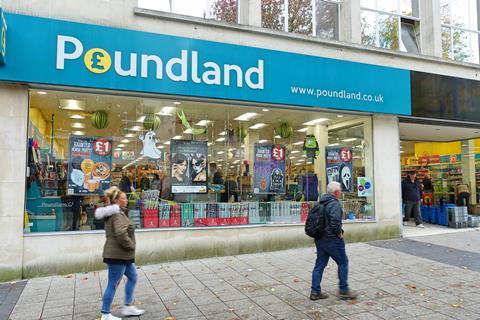 Poundland is holding its first ever Black Friday sale, both in-store and online.
In store, from this Wednesday (22 November) until Friday, Poundland will be offering a blanket 20% discount on its latest baby and children's clothing.
Online, deals are landing daily from today on make-up, fragrances and haircare products, from brands including Elizabeth Arden, Clarins, Lancôme and Sanctuary Spa.
The deals will include fragrances for both men and women, from the likes of Burberry, Calvin Klein, Jimmy Choo, Britney Spears and Issey Miyake.
Health and beauty retailers Boots and Superdrug also stage Black Friday events, targeting gifting spend in the run-up to Christmas.
"Whether online or offline, we're all-in with Black Friday this year for the very first time," said Poundland commercial director Tim Bettley.
"Our event will allow our in-store shoppers to see for themselves the amazing new kids and babywear we now offer for in the majority of our stores.
"Online, we've got over 100 Black Friday deals throughout the week so customers can save even more."
Poundland's website became fully transactional in September, as it completed the transition of its e-commerce operation from Poundshop.com – which it bought last year – to Poundland.co.uk.
The variety discounter also recently introduced new clothing ranges, sourced at group level from parent company Pepco, a move Poundland said had led to prices falling an average 10% thanks to economies of scale.