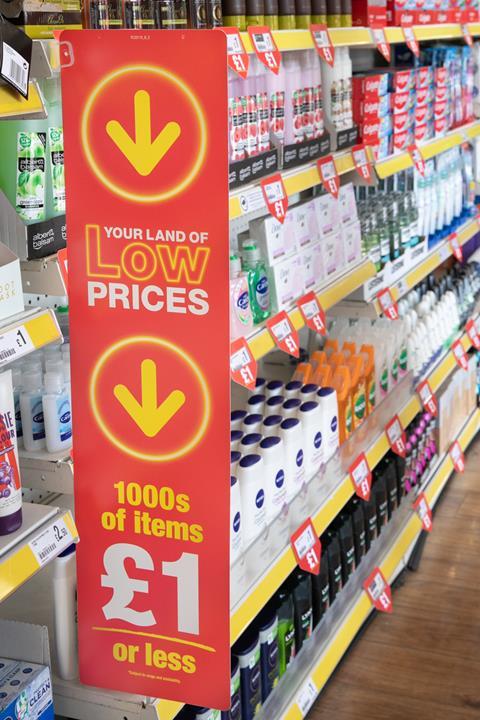 Poundland is tapping into its single-price roots to appeal to shoppers as inflation soars, with a commitment to sell more products for £1 or less.
Poundland has been gradually introducing new price points for a number of years, so that about half the range currently costs more than £1. It is now 'resetting' stores so that about 60% of lines will cost £1 or under by the end of this week, it has announced.
It is also set to focus more on selling products individually, rather than in multibuy deals.
The variety discounter said it was seeing changes in shopping habits as inflation soared, with people visiting more frequently but spending slightly less per visit.
"It's clear customers are shopping more intentionally and that's why we're leaning into our £1 price point," said Poundland MD Barry Williams.
"While we don't have a magic trick up our sleeves to counter inflation, we know that those who work hardest to keep costs low will end up winning customers' trust.
"The promise we make to customers, that we can deliver amazing value, has never been more important.
"We're determined to not let them down. That's why we're offering more of what they want, at a price that recognises they need their money to work as hard as it can."
Latest ONS figures last week put UK inflation at a 40-year high of 9.1% in the 12 months to May.
Poundland said it had also seen strong growth in frozen food sales this year as household finances became squeezed.
It is set to roll out frozen food to about another 100 stores by September. It will take the number offering the range to more than 350 of its 850-plus branches.
The rollout would also see more stores offering Pep&Co clothing and homewares, Poundland said.