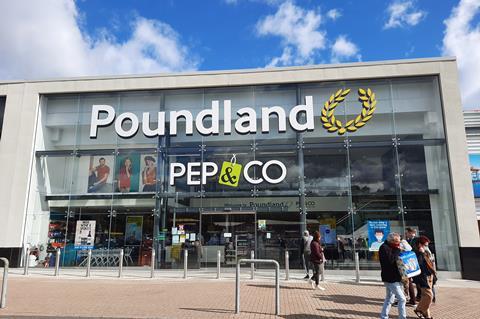 Poundland plans to introduce more prices ending in pence rather than a round pound as it moves further from its original proposition.
More products would get prices set in "25p increments", Poundland transformation director Mat Ankers told The Grocer.
"Typically, it's a round pound and 50p at the moment, but we'll open it up in 25p increments," he said.
Poundland is in the midst of one of the biggest transformations in its history, which has seen it break into a number of new categories. This year it has added frozen and chilled 'shops in shops', supplied by Fultons Foods, to about 60 stores, and introduced a decorative homewares range across the estate.
Most recently, BWS ranges were launched in pilot stores in Cannock, Stockport and Stoke-on-Trent.
The variety discounter is also redefining itself as a "simple-price" retailer rather than a single-price one. Last autumn it added 50p, 75p, £3, £4 and £10 products to the existing line-up of £1, £2 and £5 ones.
The business sees its latest plans as in line with the simple-price strategy on the basis that multiples of 25p should remain easy for customers to add up.
"One of our biggest strengths now is simple pricing, and that is here to stay," said Ankers. "What does simple price mean to us? It's about keeping it as simple as we can while delivering on the range."
He said simplicity was enhanced by limiting the number of different price points on any one bay.
Poundland also applies a more flexible pricing strategy to BWS, where four cans of Carling cost £4.75 and a 35cl bottle of Malibu Rum is priced at £7.75, as well as to its frozen and chilled ranges.
Ankers said around 25%-30% of the wider range was no longer £1, while the number of customers who still expected everything to be £1 was "almost zero".
"I think as we've put stuff in front of the customer that isn't £1, we are building up that recognition. It's still the core promise of keeping it simple and offering value. Customers will give us permission as long as we're delivering on those promises."
Poundland is also classifying its estate into three types of stores - 'essential', 'high street hero' and 'destination' - each with a fuller range than the last, and plans to launch online shopping later this year.