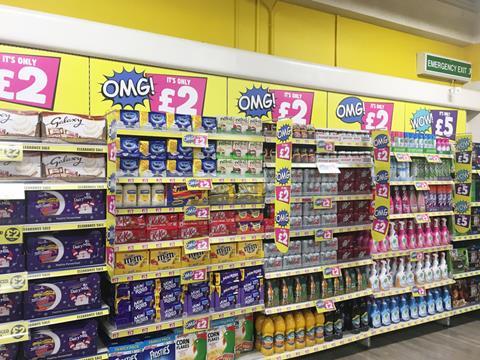 Jim McCarthy dodged a Brexit bullet when he stepped down from the helm of Poundland in March 2016. Three months later, the referendum results were in and Britain's biggest fixed-price retailer watched its namesake tumble 20% against the dollar.

Who can say then in what emotional state new boss Kevin O'Byrne agreed to let cameras on to the shop floor for Trouble in Poundland (ITV, 20 June, 9pm), to capture the maelstrom of an 80% plunge in profits and 50 failing stores.

Then again "you can either be a victim or search for the opportunities and take your business forward," said straight-talking Barry Williams, pinched from a top job at Morrisons to clean up. "We've more lipstick than Lily Savage," he quipped, rustling out millions in unsold legacy stock gathering dust and haemorrhaging money at the retailer's distribution centre.

Then he was off to set his buyers the tough task of taking on Toblerone. It was a tall order. But with the bestseller shrinking before its shoppers' outraged eyes, a necessary one and one of its many forays into private label. As well as Twin Peaks, its British version of the chocolate bar, there was a new four-ply loo roll on offer for £2.

In fact, 10% of its stock now costs more than the round pound, bemusing a few regulars but still offering exceptional value, insisted a slightly defensive Williams.

This is "Trotters Independent", he smiled. And watching him wheel and deal his way through the chaos to a 10% growth in sales, you had to give the trading director his due. Del Boy would be proud.