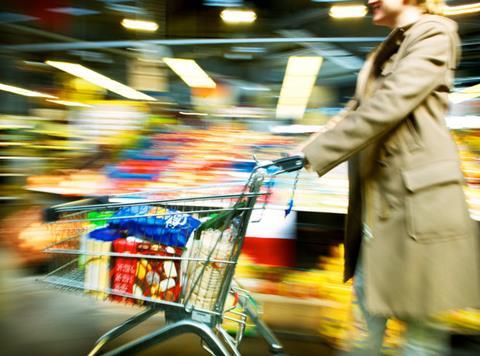 Twenty-six per cent of UK consumers worry Donald Trump's shock triumph in this week's US elections will lead to higher food & drink prices here in the UK.
A flash poll of 500 adults conducted by HIM Shopper Research & Consulting in the wake of the election result also revealed 38% of UK consumers are now more concerned about the state of the UK economy than they were before Trump had won.
Roughly 40% of consumers said they believed Trump's election would neither affect the economy nor food prices in this country, though the HIM survey also revealed a large proportion of shoppers are still unclear about the impact: 29% said they were not sure how food & drink prices would be affected, for example.
Overall – and unsurprisingly – far fewer shoppers are worried about the impact of Trump's victory than they were in the wake of Brexit. When HIM polled consumers following the June EU referendum, 61% said they expected food & drink prices to rise.
"UK shoppers have already been rocked by the initial implications of Brexit so we don't predict seeing any new, sudden changes in shopper behaviour caused by the US election," said Katie Littler, communications director at HIM Shopper Research & Consultancy.
"The Trump win may further cement a feeling of financial uncertainty for many shoppers, and thus shift the focus back to 'value for money'. Discretionary spend had reached highest ever level in 2015, but following Brexit shoppers told us they were hoping for the best, but preparing for the worst. This feeling could heighten with this new news."