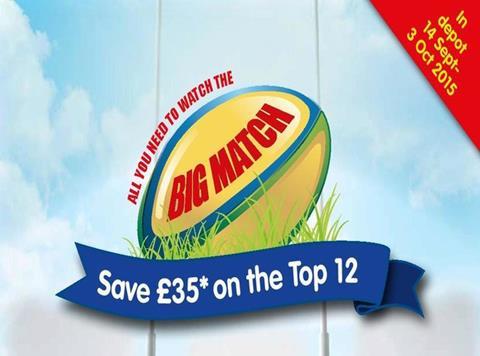 Landmark Wholesale has launched a 12-strong bestseller promotion for the Rugby World Cup.

Price cuts and deals will be available on key brands including Coca-Cola, Stella Artois, Carling, Pringles, Strongbow and Walkers to maximise the selling opportunity during this year's tournament, which kicked off last week.

If retailers buy all 12 top sellers in the All You Need for the Big Match promotion, they will save a further £35 on their purchase.

Landmark is also offering advice for retailers on how to make the most of the rugby promotion with advice, new in-store PoS and stock tips.

The promotion will be running until 3 October in Landmark member depots.