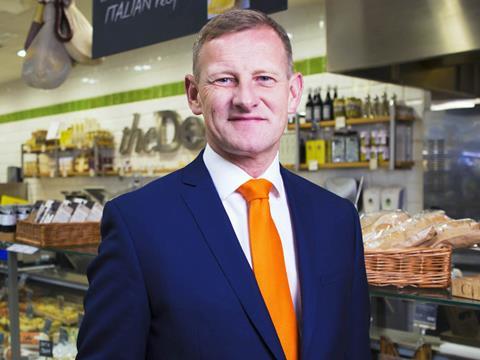 Marks & Spencer has signed up more than four million customers to its Sparks members' card since launching last October.

It now plans to give more personalised offers to customers through the card while reducing price promotions across food as well as clothing and home.

At its annual results and strategy update yesterday, chief executive Steve Rowe said the way forward for the business had to include getting everyday price points right and weaning itself off the "drug" of promotions.

It would continue to invest in price and value in food, while maintaining gross margins through ongoing supply chain efficiencies. Food margins would be "flat" during the coming year, Rowe warned.

The retailer announced a further expansion of its food estate with about 200 additional Simply Food stores opening from 2017 to 2019. This was in addition to the 250 Simply Food stores already due to open by March 2017, of which 75 opened in 2015-16.

"This is not a race for space," Rowe said. "We have a selective approach about how we invest in our shop space." Rowe said 40% of food consumed in the UK was now consumed out of the home, which gave M&S a great opportunity to grow its convenience offering.

In 2015-16, food sales were up 3.6%, with like-for-likes up 0.2%. The retailer increased its market share from 3.7% to 4.3%, a performance Rowe described as "fantastic", accompanied by record customer satisfaction, he said.

Rowe, who only took over last month, said he and colleagues had been asking themselves "a series of exam questions" to identify the way forward, including continuing to grow the food business "with pace".

For food, this meant continuing to build on its reputation for quality, taste, innovation and availability with healthy eating, which was consistently cited as one of its customers' key concerns, playing into its strengths in fresh produce, meat, fish and convenient recipe dishes.

"Customers have asked me when we are going to run out of ideas; we won't!" Rowe said.

He said M&S also intended to do more tailoring of its range for store locations and aimed to stock more of the new products it introduced each year in smaller stores. Last year, the retailer brought in 1,700 new food products, turning round a quarter of the range.

Rowe explained that M&S has discovered that in food alone, 22 million of its total of 32 million customers were 'occasional' ones, who only made four trips a year and spent just £9 on each visit. A 'core seven million made 11 trips and spent £19, while just three million were 'top' customers visiting 75 times a year and spending an average £14 each time.

If each of its customers visited an M&S once more a year, it would amount to £0.5bn of extra sales, Rowe said, and he planned to unlock that potential.

After surveying 250,000 customers in recent weeks, it found that those customers wanted to be enticed by new M&S recipe ideas, adventurous midweek meals, new trends, and "effortless convenience", Rowe said.