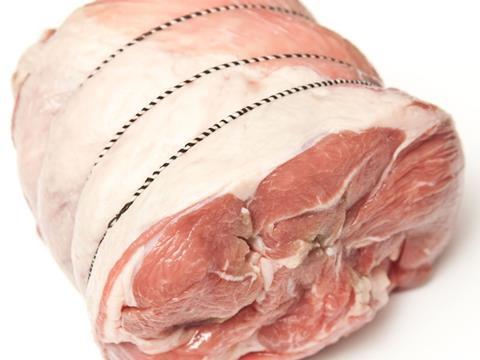 The mults have put up prices for meat, fish and poultry this month despite embarking on a brutal January price war elsewhere in grocery.
Morrisons kicked off the new year by cutting prices on 800 products including healthy eating lines, everyday fresh food essentials, frozen and household items, while Asda and Tesco have slashed prices on a raft of store cupboard essentials.
But at the same time, average beef prices have risen 3% across the major mults this month, while lamb (+4%), pork (+2%) and chicken (+2%) are also more expensive on average than in December [Brand View 3 Dec 2016–3 Jan 2017].
Some of the biggest monthly price increases were on bestselling meat and poultry staples. A large whole chicken is 4% dearer at £5.31 on average in the major mults, while a half leg of lamb is up 15% to £9.60, a large pork joint is up 6% to £10.31 and a 500g pack of beef mince is up 3% to £4.12.
The price hikes follow warnings meat and poultry would be amongst the first victims of the collapse in sterling post-Brexit, which has significantly pushed up the cost of both imported and British raw materials.
"Some price changes could reflect products coming off promotion, and prices for fresh meat remain lower compared with last year, but there is undoubtedly upward pressure on prices," said Martin Wood, head of strategic insight at IRI.
This is likely only the first of several currency-driven price increases in meat, warned Matt Southam, senior multiple retail trade manager at AHDB. "Retailers would have held off on price increases until Christmas was out of the way, but we are now seeing the first of maybe two or three phases for meat this year," he added.
Elsewhere, the mults have also increased prices on fresh and frozen fish, with average prices up 3% across the major mults. Branded frozen fish has seen particularly strong inflation, with supermarket prices on some Young's and Birds Eye products up by almost a third compared to January.