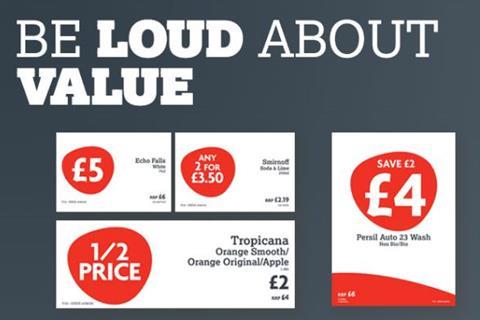 Nisa is encouraging its independent retail partners to "be loud about value" as they focus on retaining extra customers gained during the coronavirus crisis.
The buying group said it wants its retailers to push a value message highlighting its key promotional activity.
Nisa said it was working closely with parent company the Co-op to offer deals such as a four-pack of Budweiser and two Co-op own brand pizzas for £5, as well as its £5 freezer bundle deal.
A selection of in-store PoS material highlighting the best deals has also been supplied to retailers, including shelf talkers and posters for windows.
"Over recent months, smaller local shops have done an outstanding job of serving their local communities and many shoppers have felt safer shopping with them than visiting larger supermarkets," said Nisa head of marketing Philippe Rondepierre.
"As we start to return to more normal ways of life, it is important Nisa's independent retailers make it really clear to both existing and newer customers that they offer great value as well as convenience in a safe shopping environment.
"Convenience stores have been critical to local communities throughout the pandemic. We want to help Nisa partners remind shoppers they continue to serve them brilliantly and offer great value to boot."