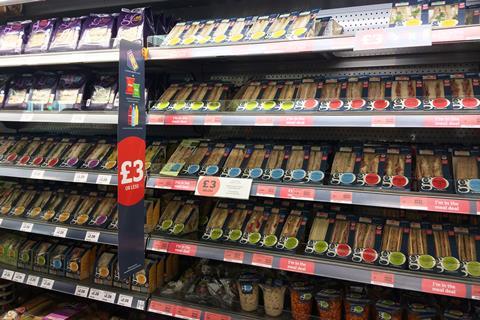 Supermarket bosses have agreed to accept a ban on 'junk food' multibuy promotions such as buy one get one free deals, in a major concession to the government's obesity plans.

The Grocer has learnt retail leaders described the idea as a "sensible proposal" which they would swing behind in return for ministers ditching more sweeping plans to ban high fat, salt or sugar (HFSS) promotions at key locations in stores such as aisle ends.

However, the response to the Department of Health plans has left supermarkets on a collision course with suppliers, who claim the bogof ban represents a fundamental breach of commercial freedom.

Ministers launched a consultation on its plans in January, including proposals to ban volume deals on HFSS products, as well as separate proposals for a clampdown on the areas of stores in which they can be promoted.

However, the government also said it was considering an option that would allow 20% of a retailer's volume-based promotional sales to come from HFSS promotions, as long as the remaining 80% were from healthier products.

"Providing the restrictions only apply to a restricted number of categories, this is a sensible proposal," said the BRC.

It urged the government to follow the Scottish government's plans to ban HFSS volume deals on a list of categories including confectionery, biscuits, crisps, cakes, pastries and sugary soft drinks, but said ministers should shelve plans to restrict the locations for HFSS promotions.

BRC director of food Andrew Opie added: "There is evidence to suggest that tackling volume promotions, if properly targeted, could help reduce obesity. We recommend the government tackles volume promotions now, monitors its impact, and takes advantage of modern research on location to determine what role, if any, it could also play."

However, the FDF said it was strongly opposed to a concession on volume deals.

"Banning promotions would make shopping more expensive, reduce choice and limit innovation," said FDF chief operating officer Tim Rycroft.