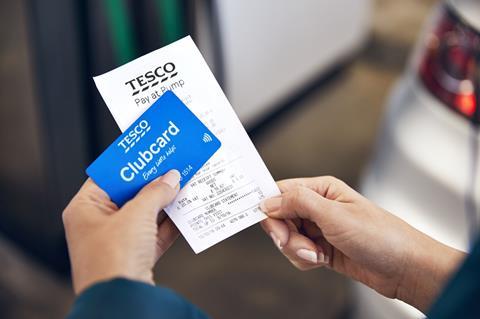 Tesco is aiming to "revolutionise" its Clubcard loyalty scheme with a new subscription service.

The new Clubcard Plus will cost £7.99 a month in return for up to £40 off two big shops, plus 10% discounts every day from hundreds of own-label products.

The scheme, which will launch before Christmas, will allow customers to get 10% off two shops of up to £200 per month, whilst brands such as F&F, Go Cook and Fox & Ivy will be involved in permanent reductions for subscribers.

It comes as the supermarket makes a major move to leverage Clubcard in its battle against the discounters.

Last month it offered Clubcard customers discounts on 379 products in store, having launched an initial trial of just 39 products in May.

As well as the discounted prices, which also include the offer of double points for certain products, Tesco is offering incentives such as double data from Tesco Mobile as well as Tesco Bank credit cards with no foreign exchange fees abroad.

The retailer had previously confirmed it was trialling an overhaul of Clubcard after reports in April it planned to take on the likes of Amazon Prime with a suite of services.

"New Clubcard Plus is a breakthrough innovation giving customers even more ways to get the best value while shopping at Tesco, for their everyday essentials, weekly shops, mobile and banking," said Tesco chief customer officer Alessandra Bellini.