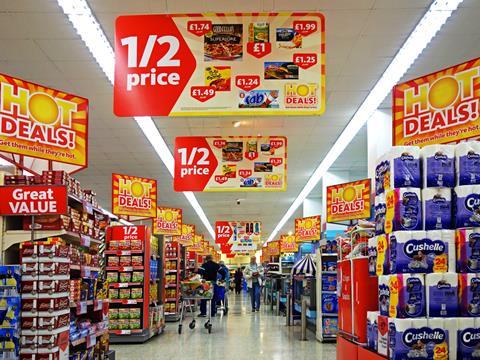 Supermarkets have warned they will walk away from mooted talks on the childhood obesity strategy if the government suggests voluntary restrictions on the promotion of 'junk foods'.

The Grocer understands ministers want to meet with retail and supplier bodies, health and consumer groups on the way forward for the delayed strategy.

But senior industry sources warned any attempt for those talks to include a crackdown on promotions of products deemed unhealthy would be a "deal-breaker".

This week, a report by Which? accused supermarkets of bombarding consumers with promotions on food laden with unhealthy ingredients.

Data collected by mySupermarket from April to June this year found that of the 77,165 supermarket promotions where nutritional data was available, 53% were on less healthy foods.

More than half (52%) of confectionery was on offer compared with only about a third of fresh fruit and vegetables. And seven out of 10 (69%) soft drinks with more than 8% sugar were on deal.

Which? urged the government to include plans for a re-evaluation on supermarket promotions in the obesity strategy, which it said should be published without delay.

However, one senior retail source said: "There won't be a commitment around promotions. We're not sitting down with Which? or anybody else to discuss that.

"What we're saying to the government is, don't waste your time with a proposal that won't work. We won't sign up and we have no interest in taking part in talks if they include these proposals."

There were several attempts under the Responsibility Deal to negotiate a move by retailers on promotions but each broke down because of concerns over competition issues and fears it would involve arbitrary decisions about product classification.

"It's time for supermarkets to shift the balance of products they include in price promotions," said Alex Neill, Which? director of campaigns.

The BRC said the Which? report only served to highlight that retailers offered good value across the whole range of food.

Sainsbury's labelled the Which? investigation overly simplistic.