Amazon's move is well-timed and low-risk, according to experts, but it will likely struggle to keep up with Britain's biggest retailer
Amazon has fixed its sights on the UK's biggest retailer.
Last week, the e-commerce behemoth announced hundreds of grocery items on its website would be "matched and locked" to Tesco Clubcard deals every week. It is understood to be the first time it has price-matched another retailer by name.
So why is Amazon adopting the strategy? Can it work? And how should Tesco respond?
According to former Amazon executive Brittain Ladd, "Amazon has every intention of becoming the largest grocery retailer by sales in the UK".
But it's got a long way to go. Despite launching in 2016, Amazon Fresh's market share of online grocery is just 3% says Mintel, versus Tesco's more than 30%. Kantar puts Amazon's even lower, at 1.6%.
Ladd says the price-matching activity will not only "generate a lot of interest from consumers" but allow Amazon to "siphon away customers from Tesco".
It's a bold but necessary shift, says Miya Knights, co-author of a book about Amazon.
"The UK grocery market is a very different and highly competitive beast," she says. "The fact that management are willing to do it now perhaps betrays how much its grocery business has been struggling to gain traction."
Nevertheless, by "piggybacking on the pricing strategy of the UK's leading retailer", Amazon "removes the complexity of having to manually discount items that end customers consider essential" says consultant Martin Heubel, a former senior category manager at Amazon. In this regard "Amazon is taking the path of least resistance" he adds.
And given Tesco's efforts to price-match discounter Aldi, Amazon is able to "indirectly compete with the discounters' offer, but without positioning itself as a direct alternative" Heubel says.
It's also a "low-risk strategy", Ladd says. "It would be different if Amazon stated they would match or beat Tesco on price for all items in the store."
Indeed, the breadth of the price-matching is small. Amazon currently lists just 261 products in the campaign, with only 14 own-label items featured. Tesco has more than 4,000 offers on Clubcard Prices every week.
But it does introduce complexity for Amazon, says former Aldi director and IPLC partner Paul Stainton. "One of the biggest headaches for the retailer who embarks on such a campaign is keeping on top of what is 'live' at the competitor being matched," he says. "Amazon are already matching products that aren't even on Tesco Clubcard Prices." (See below.)
Can Amazon keep up?
Five 'price-matched' Amazon lines that aren't even in Tesco's Clubcard Prices campaign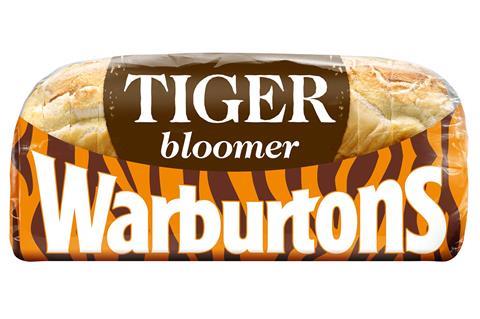 Warburtons Soft Tiger Bloomer 600g
Amazon price: £1, reduced from £1.40
Tesco price: £1.50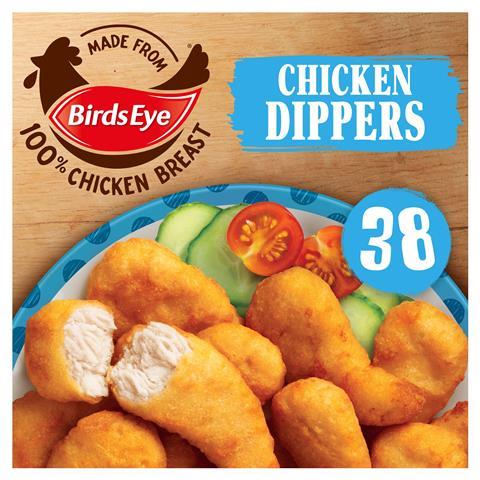 Birds Eye Chicken Dippers 697g
Amazon price: £3.50, reduced from £3.80
Tesco price: £3.90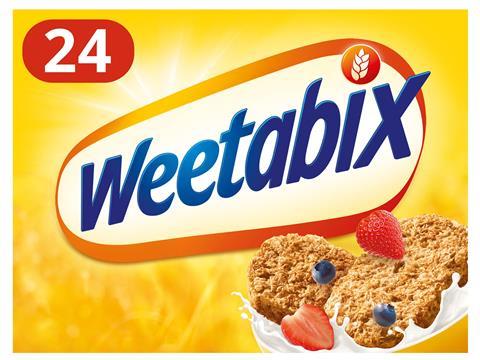 Weetabix 500g
Amazon price: £2.50, reduced from £3
Tesco price: £3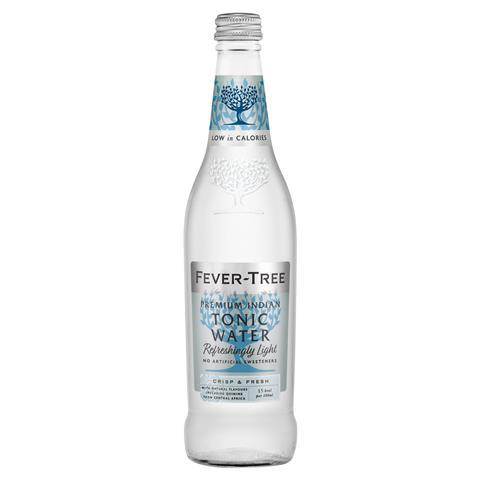 Fever-Tree Light Tonic 500ml
Amazon price: £1.60, reduced from £1.69
Tesco price: £1.95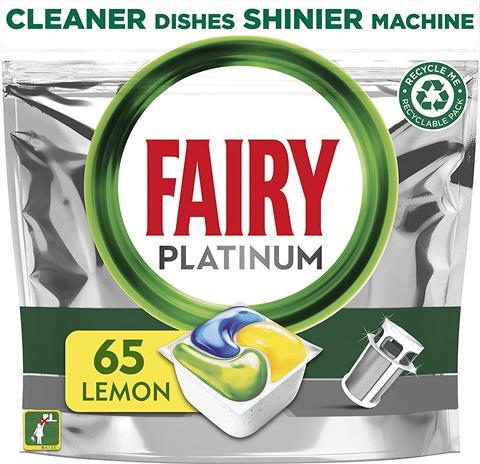 Fairy Platinum All in One Lemon 65 pack
Amazon price: £9, reduced from £20
Tesco price: £10
Source: Paul Stainton, IPLC. Prices checked on 18 July
Tesco Clubcard promotions are typically updated every two to three weeks "so it's going to be very difficult for Amazon to keep up" he adds. And given Amazon's "locked" price lasts for four weeks, "it's going to be costly, especially when they don't need to be at that price".
However, Amazon has "historically been very well known to price match in non-food categories" says Knights, and at "a velocity that very few other retailers can keep pace with – that is millions of price changes per day".
Any price-matching scheme is costly for the retailers, and Amazon is no different. But it does have "deep pockets", Knights adds.
It may have to dig into them.
"The decision to match Tesco prices will likely result in a negative margin impact for Amazon," says Heubel.
Since March it has had to comply with the Groceries Supply Code of Practice (GSCOP), after the CMA judged it had breached the threshold of £1bn annual grocery sales.
Under those rules it can't threaten suppliers with delisting if they refuse to drop prices.
Even so, "Amazon will request cost and margin support for products affected by the new price strategy," says Heubel. But not explicitly.
"We can expect buyers to request investments to further a product's proposition, which brands should evaluate carefully – after all, Amazon Fresh's turnover and the corresponding trade investments of suppliers are still not comparable to leading UK supermarkets," he adds.
Tesco requests that suppliers fund or co-fund Clubcard Prices are "normally set out in contracts to enable the promotional costs to fall within GSCOP", adds Stainton.
Questions remain as to "whether Amazon has a clause in its contracts to allow for similar funding," he adds.
In any case, the move will require "a major overhaul of its buying operation" says Ged Futter, director at The Retail Mind and former Asda buyer.
Across the rest of Amazon.co.uk, products are delisted "automatically" if margins aren't met. But for grocery "I don't understand how this can work" Futter says.
Ultimately, says Stainton, "the execution will be, and already is, difficult".
Buying overhaul
And will it work, anyway?
Although it has "the potential to create an uplift" in shopper numbers, all is "dependent on how consumers react", says Ladd.
Futter is cynical: "Is this going to have a major impact on people shopping on Amazon? I don't think it will have any impact whatsoever."
But the timing is good. "With inflation and the cost of living on the rise, it makes absolute sense for them to flex this strength in food, precisely at a time when it's likely to have the most impact and deliver greater uplift in market share than it may have before," says Knights.
Heubel thinks so too. "In the current cost of living crisis, Amazon's latest move allows it to target customers across all segments who have become increasingly price-sensitive," he says.
As a promotion, Amazon's huge reach – almost nine in 10 Brits shop at the internet retailer and more than 50% have access to Prime, according to Mintel – makes it all the more powerful.
Shoppers have to be members of Prime to use Fresh and access the price-matched products. But the cost of living crisis is seeing subscriptions ditched, with paid-for streaming services falling for the first time in Q1 after a decade of growth. Nevertheless, according to Kantar Worldpanel, Prime (along with Netflix) had the lowest rate of customer abandonment.
Read more:
But Amazon must still work hard to keep Prime an attractive proposition in the UK – particularly if it follows the US in raising subscription fees – and grow in grocery.
"The ultimate target? Gaining market share with the least amount of effort. It's not an innovative move, but an effective yet costly one," says Heubel.
How should Tesco respond? Ladd suggests by lowering its price 10% on products matched by Amazon – and then by another 10% if Amazon matches again.
"The goal of the strategy is to make a clear message to Amazon – Tesco will not lose on price to Amazon. Ever.
"The danger of such a strategy for Amazon is that other grocery retailers, especially Aldi and Lidl, become very aggressive on price and commit to never losing a sale to Amazon on price," Ladd adds. The result: "a very bloody price war."
But Tesco likely doesn't want a new front in its battle for best value.
"I don't know that the big four are willing, much less financially able given their already razor-thin margins, to get into that kind of a price war with a competitor whose pockets are as deep as Amazon's," Knights says.
More likely, Tesco won't react. Rather it'll enjoy the kudos of being Amazon's one to beat.
"I don't think we will see any retaliatory moves from Tesco and the rest. They will know that their main job is to focus on Aldi and Lidl," Futter says.
Stainton says: "They all have their own strategies and campaigns, and it's not as if Amazon are undercutting normal promotional prices. Will it really affect the Tesco juggernaut? I'm not convinced."