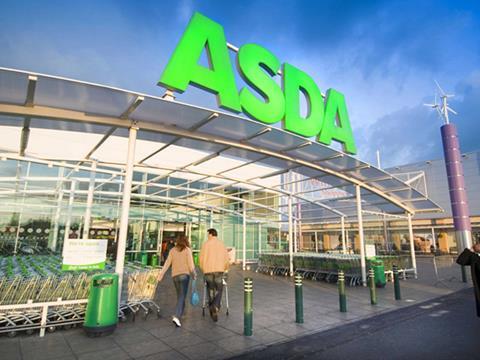 Asda bounced back to claim the Grocer 33 pricing win after losing out to Sainsbury's last week.

The Walmart-owned retailer's £57.61 total was £5.72 cheaper than second-placed Tesco. However, Tesco became a lot more competitive when its Brand Guarantee price-matching scheme was factored in.

Had our Tesco shopper been able to buy all 33 items, she would have received an instant discount at the checkout worth £4.88. This would have reduced the deficit between it and Asda to just 84p.

Through its price-matching scheme, Asda offered our shopper a voucher worth 49p to spend on a subsequent shop.

Asda carried the lowest price for 20 of the 33 items on our list, with 11 of these exclusively cheaper than any of its rivals. These included the cucumber, Moroccan-style houmous, Hovis bread and Cadbury mini rolls.

Key to Asda's win were the Bfree quinoa chia seed wrap, which was £1 cheaper than at Tesco, and the Birds Eye salmon fillets, which undercut Tesco by £1.50.

Last week's winner Sainsbury's slipped to third this week, nowhere near as competitive as it has been in recent weeks. Its £64 total was £6.39 pricier than its proposed merger partner Asda. It offered the lowest price for 10 lines, with five of these exclusively cheaper than any of its rivals. However, it suffered due to higher prices on the wraps, salmon fillets and Barefoot zinfandel.

Morrisons, like Sainsbury's, was also charging £6.50 for the wine - £1.50 more than Asda. This contributed to its £66.71 total, almost a tenner more than its fellow Yorkshire-based supermarket.

Waitrose's basket came in £12.74 more expensive than Asda at £70.35. It was charging £7.15 for the Ambre Solaire sunscreen - £3.15 more than Asda for that one item alone.