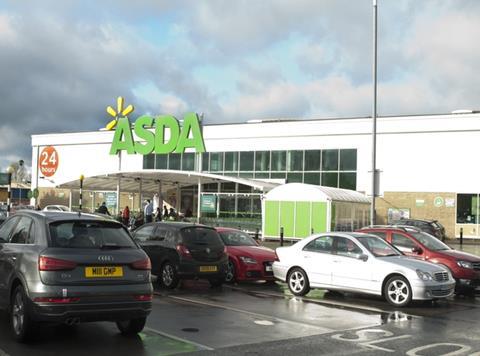 Asda made it a perfect 10 in terms of Grocer 33 pricing wins with a total that was almost £3 cheaper than any of its rivals.

With just a few weeks left of CEO Sean Clarke's tenure before he steps down to be replaced by Roger Burnley, Asda appears to be on a more stable footing in relation to its pricing lead over its traditional supermarket competitors.

At £53.84, Asda was £2.87 cheaper than second-placed Morrisons. Of the 33 items on our list, Asda offered the lowest price for 21, with 11 exclusively cheapest. These covered a wide range of goods from baking potatoes, Bramley apples and cocktail sausages to Fairy washing-up liquid and Pilsner Urquell beer. Asda was also cheaper than any other retailer for both Quorn lines, with a particularly keen price for the Quorn burgers of £1.25.

Despite yet another win, Asda still had to dish out a voucher worth £2.93, as it was not cheap enough according to the Asda Price Guarantee scheme.

Morrisons had the cheapest price for 11 products this week, with four of these exclusively so. However, the difference between it and Asda largely came down to two items. Its combined price for the Quorn burgers and the Colgate toothpaste was £2.70 more expensive than Asda.

Third-placed Tesco was considerably more expensive than Asda. Based on its shelf-edge prices, its £58.07 total was £4.23 higher than its rival. However, our shopper received an instant Brand Guarantee voucher worth £2.29. This would only have been £2.19 had she been able to pick up the Dolmio, bringing Tesco's total down to £55.94. This would have been good enough for second place but still £2.10 pricier than Asda.

Sainsbury's was more than a fiver more expensive than Asda at £59.00 while Waitrose was almost a tenner more at £63.63.