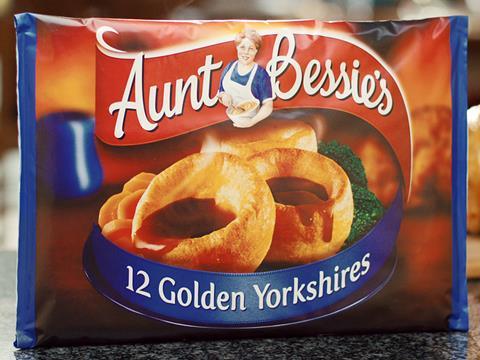 Asda took its fourth Grocer 33 pricing win in a row this week, but the margin of victory was narrow.

The Walmart-owned retailer's £61.94 total was just 45p cheaper than nearest rival Tesco. It offered the lowest price for 19 lines with nine of these exclusively cheapest. Of these nine, five were fresh fruit and veg including the watermelon, chillies and Golden Delicious apples. The product that made the biggest difference for Asda this week was the Aunt Bessie's Yorkshire puddings, which at £1 were 55p cheaper than Tesco.

Runner-up Tesco was cheapest for 11 products with three of these exclusively so: the Nestlé ice cream, Pringles and own-label spaghetti. It also had more promotions than any other retailer with 11. Morrisons had nine offers, Waitrose eight, Asda six and Sainsbury's five.

Our shopping cost 1.9% less at Tesco than a month ago and was unchanged compared to last year, the only retailer not to see a price increase year on year on the basket.

Sainsbury's £64.01 total was £2.07 more expensive than Asda. While it was 2.7% cheaper than a month ago, Sainsbury's total was 0.7% more expensive than a year ago. It was exclusively cheapest for four lines: the chicken thighs, Savlon, Uncle Ben's sauce and Wensleydale with cranberries.

Morrisons was exclusively cheapest for the Cauldron tofu, Hovis granary loaf and savoy cabbage. However it came in £4.69 more expensive than Asda at £66.63.

Waitrose may have come in fifth but it was more competitive this week. At £67.49 the upmarket retailer was £5.55 more expensive than Asda and just 86p more expensive than Morrisons. Waitrose offered the lowest price for five lines and was exclusively cheapest for the bottle of Dark Horse Cabernet Sauvignon and Dr Oetker giant chocolate stars.