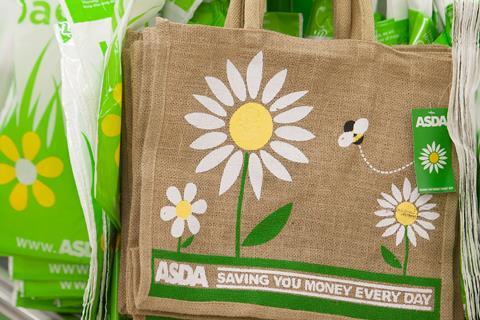 Rumours have been circulating this week about potential suitors for Asda after the CMA looked to have killed off its merger with Sainsbury's. However, it was business as usual on the pricing front as Asda racked up another Grocer 33 victory.

The (for the time being) Walmart-owned retailer came in £4.73 cheaper than this week's runner-up Morrisons at £56.94. Asda offered the lowest price for 23 products, with 12 of these exclusively cheapest.

This dozen included the bolognese sauce, garlic, sardines and mayonnaise. However, the key difference between it and Morrisons were the Centrum tablets, grapes and the E&J Gallo grenache. Asda was £4 cheaper than Morrisons on just these three lines.

Morrisons was in last place last week, but its rise up the table was helped by offering the lowest price for 11 lines and being exclusively cheapest on the Belvita breakfast biscuits and the own-label finger rolls. Like Asda it was selling the Breyers Delights ice cream for £2.50. It was £5 at Sainsbury's and Tesco -having just come off a £2.50 offer at both stores.

Sainsbury's boss Mike Coupe was furious at the CMA suggestion the Asda merger could result in higher prices for customers and reiterated the rationale behind the deal was to lower prices, something he is keenly aware Sainsbury's needs to continue doing. This week it was £5.43 pricier than Asda.

Tesco was even further off the pace. At £63.16, it was £6.22 dearer than Asda, this despite having considerably more deals than any of its rivals. Tesco carried 13 promotions, while Asda had nine. Morrisons and Waitrose each ran eight and Sainsbury's four.

Having pipped Morrisons last week, Waitrose returned to its regular fifth spot. It came in almost a tenner more expensive than Asda at £66.62.