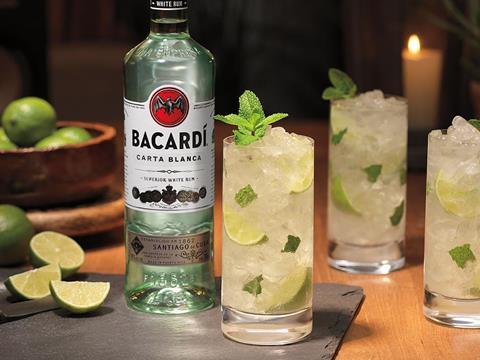 Asda beat all comers this week, including guest retailer Iceland, as it continued its run of success in the Grocer 33 pricing survey.

At £62.36, Asda was just 22p cheaper than Iceland, but this reflects a significant reversal from Iceland's previous guest retailer slot in July, when it took the victory after coming in £5.49 cheaper than Asda.

Asda claimed victory despite offering the lowest price on fewer lines than the frozen discounter. It was cheapest on 10 of the items on our list and exclusively cheapest on just two. Iceland, by contrast, was cheapest on 13 lines, with six of these exclusively lower than any of its rivals. The key line for Asda was the bottle of Bacardi. At £13, Asda was 99p cheaper than Iceland.

Third-placed Morrisons was £1.55 more expensive than Asda. Like Iceland it also had the lowest price for 13 items. It was exclusively cheapest for seven lines. While it was the Bacardi that won it for Asda, equally it was the price of the rum that cost Morrisons the win. The retailer, which is normally very competitive on alcohol lines, was charging £16 for the 70cl bottle this week, a full £3 more than Asda.

Sainsbury's came in fourth. Its £64.10 total was £1.74 more expensive than Asda, However, the big surprise was Tesco, which slipped to fifth place. Our shopping list at Tesco came to £67.43, which was £5.07 more expensive than Asda. Our shopper received an instant Brand Guarantee discount of £2.95, but even with the full £3.05 she would have received had the store stocked the McCain potato wedges, this would still only have brought Tesco's total down to £64.38 - some £2.02 more than Asda's total.

Waitrose was £7.54 more expensive than Asda at £69.90. Almost half of this difference was the Bacardi, which it was selling for £16.25.