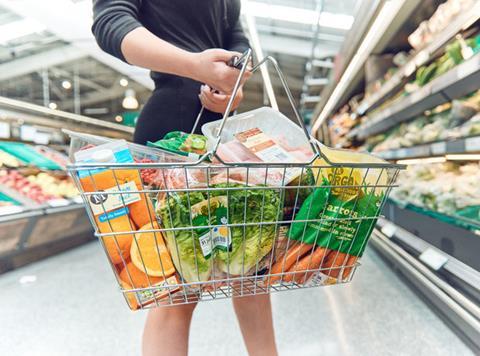 Morrisons picked up its first pricing victory of the Grocer 33 year after edging out Tesco by just 17p.

Morrisons had the lowest price for 16 of the 33 items this weeks, six of these exclusively cheapest, with a £2 off deal on the Casillero Del Diablo Cabernet Sauvignon making the biggest difference for Morrisons, as it was £2 cheaper than either Tesco or Asda. But our new-look Grocer 33, which aims to give more of a snapshot of how inflation or deflation is impacting the retailers, shows a broad deflationary trend, with its basket down 6.7% mom though up 1.8% yoy.

Tesco will not be disconsolate though. Our mystery shopper received an instant discount at the till of 29p, meaning it undercut Morrisons by 12p. And while it is still early days in the Grocer 33 year, it looks like Tesco is mounting a major challenge to Asda's dominance. Tesco was a convincing £2.61 cheaper than Asda and this is the third week out of five that it has come in cheaper than its Walmart-owned rival. We can also see why Tesco is putting more pressure on Asda in recent weeks. Tesco's total was 1.4% cheaper than last year, while Asda was 2.8% more expensive (and 4.4% more expensive month on month).

The future of the Asda Price Guarantee still remains uncertain - it's been under review since CEO Sean Clarke joined last year - but its failure to live up to its price promise (to beat its big four rivals by 10%) resulted in it dishing out a huge £8.08 voucher.

Fourth-place Sainsbury's basket was £3.63 more expensive than Morrisons. It would have been worse but for a significant reduction on the wine.

Waitrose trailed in last place, its trolley £9.47 more than that of Morrisons. Annual inflation on the basket is running at 1.7%, but month on month, it fell 3.1%.