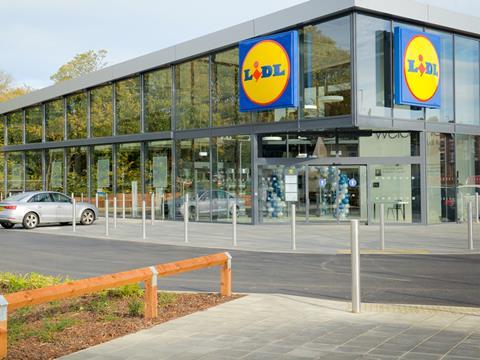 Lidl notched up a solid victory on price in its latest guest appearance in the Grocer 33 this week.

The discounter's £52.91 total was £5.09 cheaper than second-placed Asda. Lidl was also confirmed as the UK's fastest-growing retailer this week, according to the latest market share data from Kantar Worldpanel, with sales up 19.2% for the 12 weeks to 10 September.

But the result is actually less convincing than previous performances. Its margin of victory over Asda was 8.7%. This marks a significant reduction from the 12.3% winning margin it enjoyed in June and much less than in February when it trounced its rivals by 17.2%.

Indeed, had it not been for the involvement of Lidl, Asda would have been celebrating a resounding win. Its £58 total was £5.24 cheaper than Tesco and even after factoring in the £1.50 cashback from Tesco's Brand Guarantee, Asda was still £3.74 cheaper, with its avocados particularly attractively priced at the moment (see table). Despite this, Asda had to offer our shopper a Price Guarantee voucher worth £2.64.

Tesco's £63.24 total was £10.33 more expensive than Lidl, or 16.3%. This was just ahead of Morrisons in fourth place. Our mystery shop was carried out on Sunday before the latter launched a fresh wave of its Price Crunch strategy. Its £63.32 total was £10.41 or 16.4% more expensive than Lidl's.

Fifth-place Sainsbury's was even further off the pace. At £65.51, it was £12.60 more expensive than Lidl, a difference of almost 20%.

Waitrose currently has two pricing initiatives in place. Its big autumn half-price event is still taking place and last week it cut prices on 25% of its Essential range. However, it failed to translate: it was still £20.15 and 27.6% more expensive than Lidl.