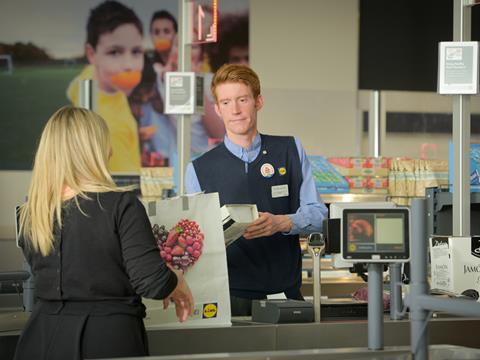 At its trade briefing with suppliers in Harrogate last week, Asda CEO Roger Burnley told the gathered suppliers that in his opinion Asda was still not close enough on price to the discounters - and this week's Grocer 33 survey reinforces his point.

Guest retailer Lidl emphatically halted Asda's four-week winning streak. At £46.56, Lidl's basket came in £8.29 cheaper than Asda's. Significantly, this represented a difference of 15.1%, suggesting that Lidl has responded to Asda's efforts to bridge the pricing gap. The last time Lidl appeared in the Grocer 33, in September, it was only 8.7% cheaper than Asda. And just before Christmas, analysts at Bernstein found the gap between the two retailers had narrowed to just 6%.

Lidl was completely dominant when it came to this week's shopping list. It offered the lowest price for 29 of the 33 items and was exclusively cheaper than any of its rivals for 26 of these.

Asda was not only well beaten by Lidl but also failed to undercut its traditional supermarket rivals by 10% and thus was obliged to offer our shopper a voucher worth £3.26 as part of the Asda Price Guarantee.

Morrisons was Asda's nearest big four rival for the fourth week running. However, at £55.61, it was still £9.05 or 16.3% more expensive than Lidl.

Sainsbury's claimed fourth spot at £57.69. This was £11.13 more expensive than Asda. Tesco, meanwhile, was the most expensive of the big four supermarkets for the third time in the past four weeks. Its shelf-edge total was 19.5% more expensive than Lidl at £57.86. Our shopper did receive an instant Brand Guarantee discount of 80p, but this only reduced its total to £57.06, still £10.50 more expensive than Lidl.

Waitrose this week was fully 28.9% more expensive than Lidl at £65.48, a difference of £18.92.