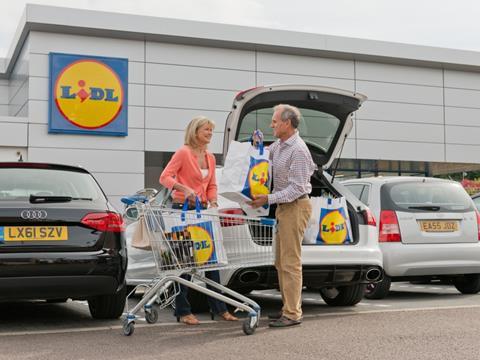 The final week of the Grocer 33 year brought a convincing win for guest retailer Lidl but also provided plenty of food for thought regarding the major retailers' pricing strategies going forward.

At £37.85 Lidl was 9.8% cheaper than second place Asda. Of the 33 items on our list, Lidl offered the lowest price for 26, with 22 of these exclusively cheapest.

The results mean Asda has significantly closed the gap on Lidl. The last time it appeared in the Grocer 33 in mid-February, Lidl was 15.1% cheaper.

This week Asda picked up The Grocer 33 Price Award for the 21st year in a row. It claimed 32 wins from the 50 weekly surveys we conducted, having refocused its strategy on price at the expense of profit margins.

It is looking to cut prices even further as part of its proposed £51bn mega-merger with Sainsbury's. If approved by the CMA the merger is likely to go through in mid-2019 with both retailers aiming for price reductions of 10% across a host of everyday items and thus narrowing the gap to the discounters even more.

Sainsbury's was third this week at £43.73. Lidl was just 13.4% cheaper than Sainsbury's, by far the slimmest margin between them to date.

Lidl was also 13.4% cheaper than Morrisons. The Bradford-based retailer's £43.87 total was £6.02 more expensive than Lidl, almost £2 more than Asda and just 14p more than Sainsbury's.

Lidl was £8.80 (or 18.9%) cheaper than Tesco. However had our shopper been able to get a full complement of 33 items, she would have had £3.11 instantly discounted via its Brand Guarantee scheme, reducing the deficit to £5.69 (12.2%).

Lidl was 28.8% cheaper than Waitrose, as the upmarket retailer came in £15.34 more expensive at £53.19.