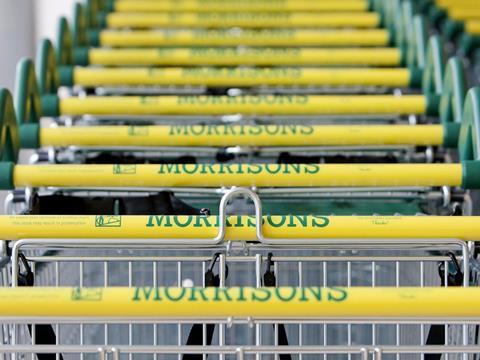 Morrisons came in 64p cheaper than Asda this week to claim its first win of the current Grocer 33 year.

Our basket came to £63.18 at Morrisons compared with £63.82 at Asda, even though Morrisons only offered the lowest price for 10 items, with four of these exclusively cheapest.

By contrast, Asda was cheapest for 19 of the 33 products on our list, with a dozen of these exclusively so.

Morrisons was cheaper than any other retailers for the fresh rosemary, podded peas, Graze protein nuts and the Viakal limescale remover.

However along with the Viakal, it was the Bottlegreen elderflower pressé, the Kellogg's apricot granola and the Alpro ice cream alternative where Morrisons really managed to undercut Asda.

Losing out to Morrisons meant Asda had to dish out a hefty Price Guarantee voucher worth £4.38 to our mystery shopper.

There was a big gap this week between Morrisons and Asda, and Sainsbury's and Tesco in third and fourth places. A big chunk of this came from £3 deals on the Nivea Men moisturiser compared with £6.50 at Sainsbury's and £6 at Tesco.

Sainsbury's was £6.53 more expensive than Morrisons at £69.71 while Tesco was £7.13 more expensive at £70.31.

When Tesco said it was ditching its Brand Guarantee price-matching initiative, it said a shift to more everyday low prices was making the price-matching scheme redundant. The scheme officially ended on 17 July but as our shop was carried out on 13 July, our shopper was grateful for the £6.73 instant discount that closed the gap to Morrisons to just 40p.

Despite being cheaper than any of its rivals for the Illy coffee and Westons cider, Waitrose was £14.93 more expensive than Morrisons at £78.11.