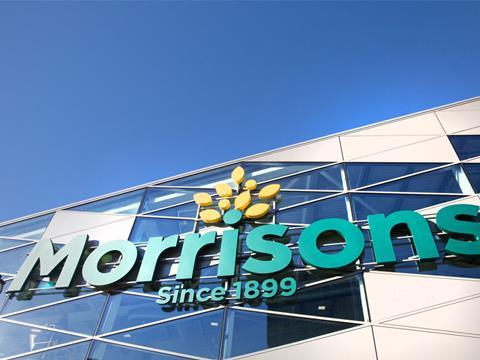 Morrisons picked up its first Grocer 33 pricing win in almost nine months this week.

The retailer's last victory came at the end of September and this win, in the penultimate week of the Grocer 33 year, is only its sixth in total.

Morrisons' £64.67 total was £1.53 cheaper than Asda. Its victory was in no small measure down to its prices for the Ben & Jerry's cookie dough ice cream and Casillero del Diablo wine.

Overall Morrisons offered the lowest price on 13 lines, with seven of these exclusively cheapest. A £6 offer price on the wine meant it was £1.50 cheaper than its nearest rival as it's off promotion elsewhere (see right).

Similarly, the £2.50 price for the 500ml tub of ice cream was also at least £1.50 cheaper than the nearest supermarket - though it was actually undercut by the Co-op, which is running a special price of £1.75 until 19 June.

Asda was cheapest for 14 lines this week and, like Morrisons, also exclusively cheapest for seven. But its failure to come in 10% cheaper than rivals left it having to offer our shopper a £6.87 voucher to spend on her next shop.

Sainsbury's claimed third spot. At £66.41 it was £1.74 more expensive than Morrisons but just 21p more than its proposed merger partner Asda.

Based on its shelf-edge prices Tesco was well beaten this week. At £70.34 it was £5.67 more expensive than Morrisons. However, had our Tesco shopper been able to pick up all 33 products on our list she would have received an instant Brand Guarantee discount of £5.37, leaving it just 30p more expensive than Morrisons.

While Waitrose was £7.46 more expensive than Morrisons at £72.13 (the wine accounted for a third or this), it did have the ­cheapest price for three items and was exclusively cheapest on the Kikkoman soy sauce.