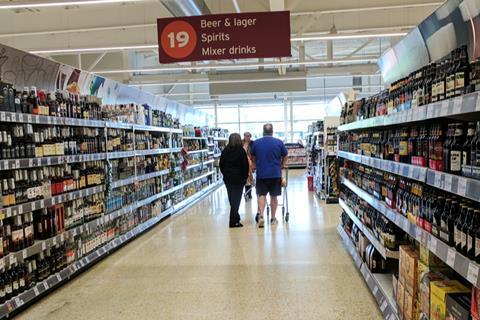 It's the first week of the Grocer 33 year and there is all to play for in terms of who will pick up the annual price award - and indeed we have a surprise early pace-setter in the form of Sainsbury's.

This week Sainsbury's announced it had slashed the prices of 1,000 own label products since February and it was pretty competitive in that department this week, coming in just 4p more expensive than Asda for the dozen own-label lines in our basket. However, its victory was down to a deep promotion on the bottle of Grey Goose vodka.

Sainsbury's £93.37 total was just 9p cheaper than runner-up Tesco this week, reflecting that both it and Tesco were selling the Grey Goose at the discounted price of £30. Waitrose had a price of £39 while it was £39.50 in both Asda and Morrisons.

However, Sainsbury's was just £6.98 cheaper than third-placed Asda, considerably less than the £9.50 difference on the vodka. Asda offered the cheapest price for 14 of our items with eight exclusively so. In contrast, Sainsbury's also had the lowest price for 14 lines but was only exclusively cheapest for three: the cheese & onion quiche, Wensleydale cheese and KP peanuts.

Morrisons came in fourth this week. At £102.86, it was £9.49 more expensive than Sainsbury's, pretty much the difference on the Grey Goose.

Recently Morrisons has been carrying more promotions than its rivals, but that wasn't the case this week. Morrisons had nine deals while Waitrose had 11 and Tesco 10. Just six of the products on our list were on deal at Sainsbury's, and only five at Asda.

Waitrose was a long way off the pace this week, even factoring in the impact of the Grey Goose. Its £114.72 total was fully £21.35 more expensive than Sainsbury's.