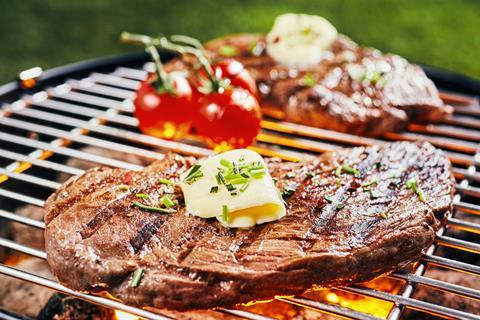 Sainsbury's picked up its second pricing win in a row in a surprising start to the Grocer 33 year. The retailer's winning streak is all the more remarkable considering it didn't manage a single win in the previous 53 weeks.

Last week a deep promotion on Grey Goose vodka saw it come in almost £7 cheaper than Asda. This time the gap on Sainsbury's £46.59 total was just 75p. However this week's win was arguably more compelling in terms of marking a more competitive edge to its pricing.

Sainsbury's offered the lowest price for 14 products, with six of these exclusively cheapest, including the rump steak and Yorkshire puddings. Interestingly, Sainsbury's was the only retailer whose basket was cheaper year on year. It was also the cheapest retailer for the 13 own-label products on our shopping list. Earlier this month Sainsbury's reported it had reduced the price of 1,000 own-label lines since February. This week it was charging £16.44 for these products, 38p less than Asda and £2.42 cheaper than Tesco.

There was little separating the big four this week overall. Tesco came in third, its £47.73 total just £1.14 more expensive than Sainsbury's, while fourth-placed Morrisons was only £1.59 more expensive than Sainsbury's on £48.18.

Asda had the lowest price for 15 lines (seven exclusively), Tesco 12 lines and Morrisons 13. Both were exclusively cheapest for four lines. Tesco and Morrisons were also the two biggest promoters this week. Morrisons had offers on 13 lines, Tesco 11, versus Asda's eight, Waitrose on six, and only three promos at Sainsbury's.

As well as beating all of its rivals to be the cheapest retailer for the Quorn sausages, Waitrose also managed a more competitive overall basket at £50.66 than normal, off the pace by a mere £4.07.