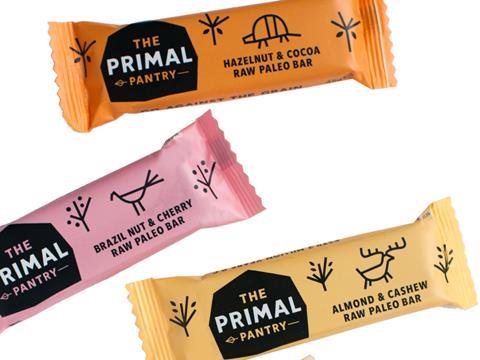 Paleo diet brand The Primal Pantry has secured two new supermarket listings for its nut and fruit snack bar range.

The bars go into 228 Waitrose stores next week and 230 Sainsbury's stores at the end of September (rsp: £1.49/45g). Both retailers will stock the brand's coconut & macadamia and almond & cashew flavours, while Waitrose will also stock hazelnut & cocoa.

Originally created with the paleo diet in mind, the mainstream success showed that the bars appeal was "far from restricted to this", said founder Suzie Walker.

"Using only natural and raw ingredients and providing a source of important nutrients and fibre we've had huge success marketing the bars to a broad and diverse market; ranging from mums looking for a healthy lunchbox snack for their children through to sportsmen and women looking for a natural energy bar," she said.

The bars went into Holland & Barrett last month and are also stocked in Tesco.

The paleo diet is based on the foods that advocates what early humans would have eaten, before the development of agriculture. It excludes foods such as dairy products, grains, beans, processed oils, refined sugar and salt.