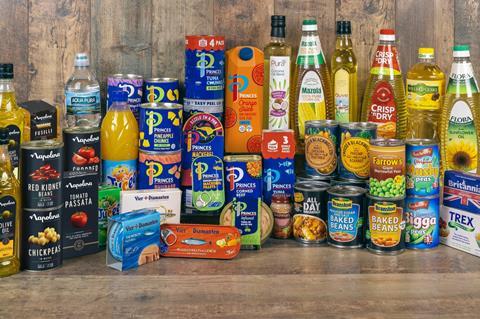 Princes has committed to sourcing all of its packaging recovery notes from UK reprocessors this year, in a move it claims could give a £5m boost to the country's recycling infrastructure.

UK businesses with turnover of more than £2m that handle over 50 tonnes of packaging per year are required to show they have met official recycling targets by acquiring packaging recovery notes, or PRNs, from reprocessors or exporters.

However, PRNs from exporters are often seen as less reliable and transparent - past years have seen reports of waste being dumped in countries such as Turkey and Malaysia.

Princes will work exclusively with UK compliance scheme Valpak to procure UK-only PRNs. Funds from the sale of PRNs can only be used to invest in the packaging recycling system - so the deal represented a £4m-£5m investment in UK recycling infrastructure, Princes claimed.

"All of Princes' current packaging obligations can be met by UK recyclers and we see it as our responsibility to do what we can to ensure our waste does not become eastern Europe or south east Asia's problem," said the supplier's corporate relations director David McDiarmid.

"We accept that increasing UK recycling capacity will take time and that some materials need to be recycled overseas but that is all the more reason why existing packaging waste obligations need reform."

It comes as Princes earlier this month kicked off a DTC delivery service for frontline workers during the coronavirus crisis.