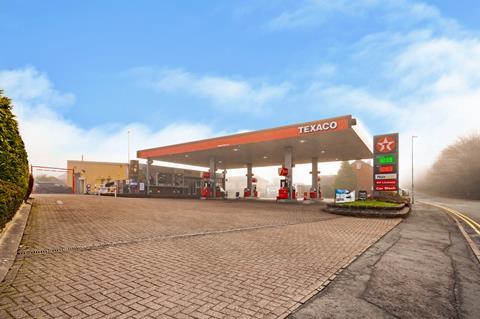 Forecourt retailer Ascona Group has acquired three petrol stations in the past two weeks, taking its estate to 47 sites.
The independent operator, which is supplied by Nisa, completed the purchase of the Ivy service station in Carmarthen, Wales yesterday.
"Another site to add to the ever-growing Ascona estate. Ivy service station further enhances our presence in Wales, with this now our ninth location," Ascona Group retail trading director Paul Stoddart told The Grocer.
Ascona also acquired the Ridgebourne and Crossgates service stations in Powys on 12 November through specialist business property adviser Christie & Co.
"These stores are a great addition to the Ascona estate and we are pleased to have them. The stores are very well known in the local area and are a base for many community-run events," added Stoddart.
"With the stores already being served by Nisa, the transition over to Ascona has been a smoother process."
The fast-growing company has purchased 30 sites this year.
Jamie Williams, business agent at Christie & Co's retail team, said: "Christie & Co has witnessed an increased demand for petrol filling stations and a 77% increase in new retail buyer registrations, with 36% of those specifically seeking petrol filling stations.
"Both sites were marketed confidentially and sold in excess of the asking price – an indicator of the current buoyancy within the market."