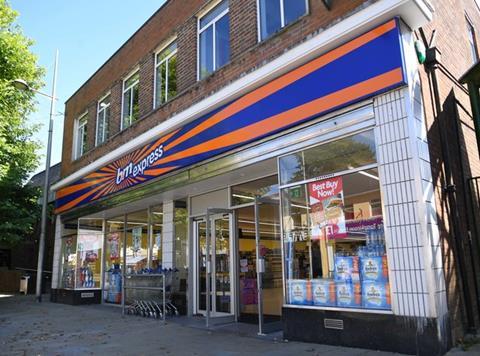 B&M is pressing on with the rollout of its own name across the Heron Foods estate, with at least 22 stores now trading as 'B&M Express'.

The number has grown by 15 since The Grocer first reported on the appearance of the new banner on seven stores in September.

It's unclear whether B&M's long-term plan is to convert the entire Heron Foods estate of 278 stores, with a spokeswoman saying it was too early in the trial to comment.

The 22 B&M Express stores spread from north Yorkshire to Luton and south Wales, and include branches in Manchester, Doncaster, Coventry and Birmingham.
The stores share Heron Foods's frozen, chilled and ambient food range, which was extended last year following B&M's £152m acquisition of the business in April 2017. Heron Foods' name has been replaced with B&M Express signage inside and out.

A source told The Grocer the effect of the B&M Express brand on sales was difficult to gauge as many of the stores had been newly opened under the banner. "Stores are in fresh locations so attracting new customers based on the new fascia is difficult to measure."

Job ads across the country, including a number for store manager positions, now list the retailer as 'Heron Foods/B&M Express'.

B&M UK reported like-for-like December sales growth of 1.2% in a third-quarter trading statement earlier this month. Like-for-likes for the whole quarter were down 1.6% following a 'difficult November' but the group remained 'on track to deliver a record year for both sales and earnings'.

Heron Foods revenues grew 12.6% to £89.9m, with the estate growing by nine stores and a further 20 planned by the end of the financial year, which would bring the total to 298.