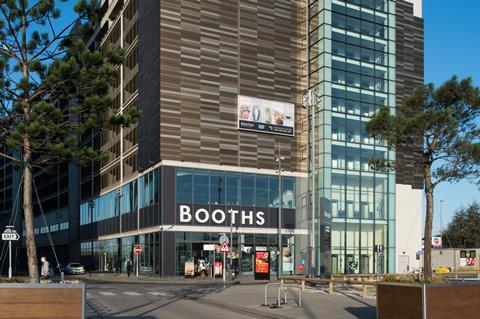 Booths is to close its Media City store in Manchester in the coming months following "significant losses" through the Covid-19 pandemic.
The upmarket grocer said the store had been severely impacted by Covid-induced home-working, which led to a "significant reduction" in footfall and sales over the past nine months in particular.
The decision puts 62 jobs at risk.
Booths said it has started a consultation with impacted employees to explore their options. It added, however, that none of the routes it has explored so far have been "forthcoming".
The retailer added it has "worked hard" to refine the offer at its Media City branch to draw in local customers since it opened in 2011.
"Closing any store is an extremely difficult decision and is not a reflection of the dedication of our teams at Media City and throughout the wider business," a Booths spokeswoman told The Grocer. "Booths have sought to find ways to make Media City profitable for the long term, however despite investment and hard work from our colleagues, these efforts have proved unsuccessful."