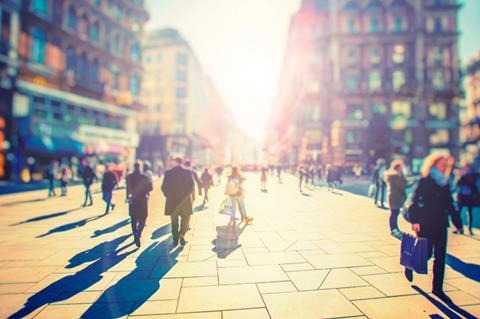 Business rates appeals have soared during the pandemic, with nearly as many new cases lodged in three months as in the three previous years.
In the three months to 30 June, 145,000 new cases began the first stage of the process with the Valuations Office Agency. It's the number of 'checks' registered with VOA, the first step in its 'check, challenge, appeal' process.
In the three years to 31 March 2000, the number of checks registered was 159,000.
The surge has been put down to a massive increase in the number of businesses claiming a 'material change of circumstance' due to the impact of the crisis. Companies are arguing that rental values have plummeted and so rates need to be adjusted downward, according to Colliers International.
The appeals system was already overstretched before the crisis and the latest VOA data showed the need for business rates reform had become even more urgent, the property advisory firm added.
"Covid-19 has led to the biggest material change of circumstance the country has seen in rating history and the system has been around for over 400 years," said Colliers head of business rates John Webber.
"Businesses are claiming MCC either as a result of the impact of the initial lockdown and/or the impact to businesses as they have reopened. With social distancing and consumer and worker fears about returning to the shops or offices to work, few businesses in the country are operating on pre-Covid levels.
"There is no doubt that their circumstances have changed materially. Footfall has reduced massively, and many offices, shops and restaurants remain closed or on reduced capacity – these are all valid reasons to reduce the rating assessments."
The government last month launched a call for evidence on business rates reform, with suggestions including an online sales tax and an alternative 'capital value tax' payable by landlords rather than tenants. The BRC has said it would rather see the existing business rates system overhauled, including more investment in the appeals process.
Webber said the new data showed the VOA needed to act now rather than wait for the call for evidence to conclude.
"If the VOA takes its time and waits for all the evidence to come in, many businesses will simply not be around by the time it decides what to do," he said. "We urge for a collaborative approach, with the VOA getting together with the ratepayers and their agents as soon as possible to agree sensible and fair reductions across the board to those sectors most impacted.
"This will be essential if businesses are to plan ahead and hopefully work through this crisis.
"Of course, if we suddenly see a V-shaped recovery, the VOA could remove any extra allowances given – and businesses would pay more again – but for the moment we believe this outlook is unlikely," Webber added.