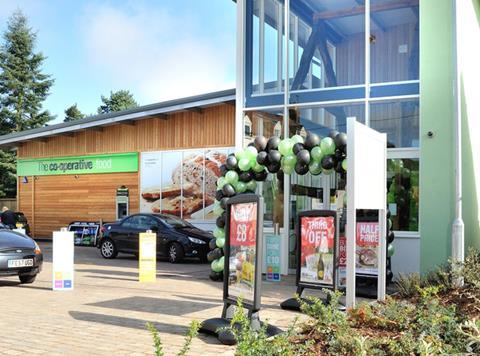 The Central England Co-op has revealed it has invested more than £13.4m in new stores and funeral homes this year.

The investment allowed it to open 10 food stores and six funeral homes, as well as relaunching 22 funeral sites and 30 convenience branches.

The revamped stores and funeral homes have had new fixtures and fittings installed, including energy-efficient refrigeration and LED lighting.

Customers who visited the new food branches on their opening days were entered into the society's Golden Ticket Giveaway, which saw hundreds of shoppers winning prizes from 50-inch televisions to Co-op shopping vouchers.

The major development programme has seen investment of over £4m in Derbyshire, £1m each in Leicestershire, Northamptonshire, Nottingham and the West Midlands and £700,000 in Yorkshire. It has also created dozens of jobs, according to the Central England Co-op.

The society said the investment came as part of its ongoing efforts to improve customer experience, and confirmed further investment was planned for 2019.

"All of us at Central England Co-operative food stores across our trading area are proud to be part of such great communities and are looking forward to welcoming all customers, old and new, to come and enjoy our new and revamped food stores," said Peter Sayers, manager of the Central England Co-op's store network.