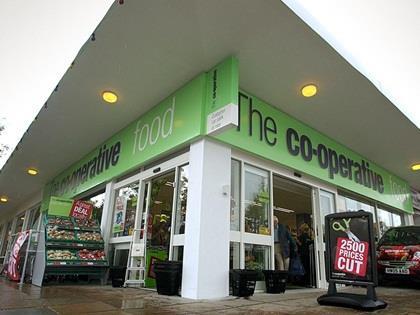 Central England Co-operative's multimillion-pound investment plans for this year include nine new convenience stores, the society has announced.

Areas earmarked for expansion include Stafford, Lichfield, Nottingham, Norfolk, Suffolk, Leicestershire, Cambridgeshire and Derbyshire.

The society has also lined up refurbishments across "a wide range of towns and cities", including in Northamptonshire and the West Midlands.

A spokesman said each new build cost an average of £500,000-£600,000 and each refurb about £200,000-£300,000.

The investment comes after a year in which the society opened 10 new food stores and relaunched 30 convenience stores.
The development programme has seen individual areas, such as Derbyshire, receive more than £4m, Leicestershire, Northamptonshire, Nottingham and the West Midlands more than £1m each, and Yorkshire £700,000.

The new and revamped food sites will feature upgraded fixtures and fittings including what the co-op said were the latest in pioneering new energy-efficient refrigeration technologies to minimise environmental impact and LED lighting, as well as "great products, free parking, cash machines, a lifesaving defibrillator and food banks to support people across the local area".

Martyn Cheatle, outgoing chief executive of Central England Co-op, said: "We are really proud of the success of our business, especially with our continued good performance in what is a highly competitive and increasingly uncertain trading environment.

"We want to continue with that success and this is why we are committed to an ambitious growth and investment strategy during the next 12 months.

"We are now in the process of getting ready to open and revamp dozens of food stores and funeral homes and we cannot wait to welcome colleagues, members and shoppers, both old and new, into them for the first time during 2019."

Central England Co-op has more than 250 food stores, trading across 16 counties. It also has a substantial funeral services business as well as travel agencies and property investments.