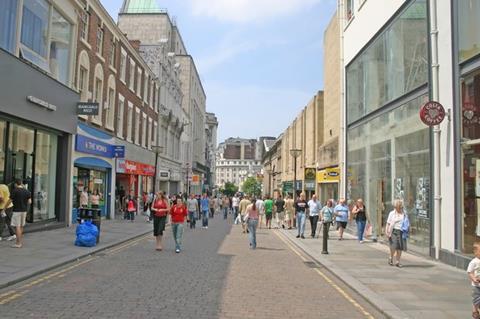 Retail has paid more rent so far this quarter than last, in what analysts have called a sign of increasing co-operation between landlords and tenants.
Figures from Remit Consulting suggest retail had paid 54.7% of its bill by seven days into the latest quarter, which started at the end of September. That's up from the 42.2% paid by seven days into the previous quarter.
According to the data, based on analysis of 125,000 leases, the collection rate for commercial rent overall was also up, despite tightening lockdown restrictions. By day seven of this quarter, 62% of the overall commercial rent bill had been paid compared to 50.7% at the same point last quarter.
Even leisure and hospitality has seen the collection rate rise, from 25.6% to 38.1% quarter-on-quarter, despite the 10pm curfew introduced on 24 September.
"While the figures relate to the period before the latest government announcement regarding its three tier lockdown measures, the figures suggest a growing confidence among commercial property tenants and it is evident that landlords and tenants are co-operating to meet the challenges of the pandemic," said Remit senior consultant Steph Yates.
"There is also evidence that landlords are working closely with smaller tenants to make sure that they survive the ongoing crisis.
"This will be particularly important in the leisure and hospitality sector, which has by far the lowest collection rates."
The British Property Federation has forecast that commercial tenants will have accrued £4.5bn in rent debt by the end of December, when government protection against eviction is due to end.
The Federation has urged the government to provide 'property bounceback grants' to make up the shortfall where tenants and landlords have reached an agreement over half the bill.