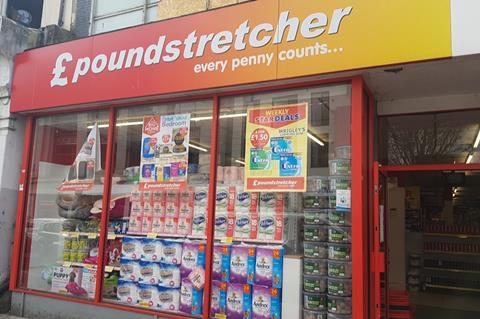 Landlords forced to lower rent by retailers using insolvency procedures are usually charging too much based on out-of-date values, according to the BRC.
The consortium was responding to a claim from British Property Federation CEO Melanie Leech that retailers are abusing CVAs, or company voluntary agreements, a form of insolvency that can result in permanent rent cuts.
Although CVAs depend upon approval from creditors, including landlords, Leech argued the votes of "other, largely unaffected creditors" were given too much weight.
In a letter to corporate responsibility minister Lord Callanan, Leech has demanded the government ensures greater weight is given to votes of creditors most affected.
Leech also accused retailers of shifting "on to property owners the cost of years of failings and underinvestment". Her letter called for contract changes resulting from CVAs to be temporary while a turnaround strategy was put in place.
However, responding today, the BRC said CVA rent cuts were usually simply bringing payments up to date with market values.
"No retailer enters into a CVA lightly," said BRC property policy advisor Dominic Curran. "They cause understandable concern and uncertainty for employees and suppliers.
"However, CVAs are one of very few ways that a company in distress can restructure to keep trading, employing staff and contributing to the UK economy. Where CVAs result in a lowering of rent obligations this is usually to help reset historic rents to more up-to-date values.
"This highlights the need for wider reform of the commercial property sector, particularly the move to rents that can flex with economic circumstances. Both landlords and tenants need to recognise that they are economic partners, and should work collaboratively to help each other through these challenging times."
According to BPF figures, 33 retail and hospitality businesses launched CVAs in 2020, compared with 11 in 2019. Retailers to launch CVAs in the pandemic have included Poundstretcher, Caffè Nero and Ann Summers.
Leech's letter pointed to a recent CVA by New Look, claiming it "focused compromises almost exclusively on property owners".
The letter argued: "The Covid-19 crisis has brought into sharp focus this abuse of process, which the BPF has been highlighting for years. While the crisis has brought genuine hardship to businesses up and down the country, it has also been cynically used as an excuse by wealthy individuals and private equity backers to shift on to property owners the cost of years of failings and underinvestment.
"CVAs are also being used to permanently rewrite contracts without any court oversight and to avoid contractual obligations freely entered into."