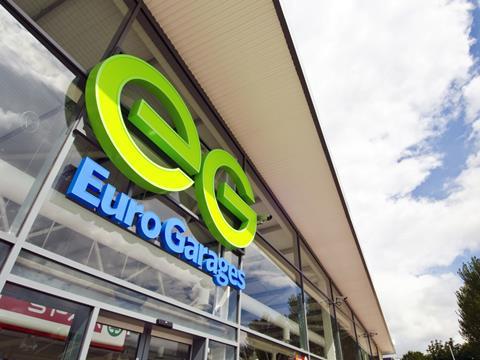 Euro Garages wants to build a new five-pump petrol station and drive-through coffee shop at a former church in Glasgow, creating 42 new jobs.

The forecourt operator's application for the 1.6-acre site off Nitshill Road would include two electric charging points, a restaurant and car wash. It will be examined by Glasgow City Council.

The proposed 24-hour filling station also includes parking for 55 vehicles.

The vacant land was previously home to St Louise Church until November 2016.

A planning document submitted by Colliers International on behalf of Euro Garages reads: 'Since 2001 there has been a decrease in approximately 4,000 (60%) of independent petrol forecourts due to new challenges faced by the market (Source: Petrol Retailers Association Annual Report, 2016). Euro Garages are changing this trend by providing an offer to respond to the expectations of motorists."

The application is one of several new development sites the company is pursuing in Scotland as it looks to "increase its presence" north of the border, it said.

Euro Garages currently operates about 360 sites in the UK. It currently runs in excess of 70 Starbucks drive-to and drive-through restaurants, 50 Burger Kings, 153 Subway sub-stations and 104 Greggs bakeries.