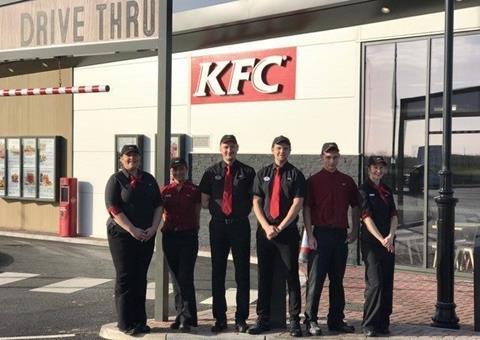 Forecourt operator Euro Garages has opened its first KFC drive-through, in a move that will create more than 40 new jobs.

The fast food restaurant chain is part of a £3.5m development at Mill Farm in Wesham, Lancashire, which includes a BP petrol station, Sainsbury's Local and Greggs.

Euro Garages said it planned to open 30 more KFC drive-through restaurants across the UK by 2020.

The announcement comes just three months after brand manager and former KFC regional director of 15 years Iain Fisher joined Euro Garages.

"Since joining Euro Garages we have been working tirelessly to get our first KFC drive-through open," said Fisher.

"Today is a special day for me and the whole team who manage and operate KFC Wesham.

"The restaurant with drive-through has created over 40 full and part-time jobs and is proving to be a success with locals and people travelling in and around the area," Fisher added.