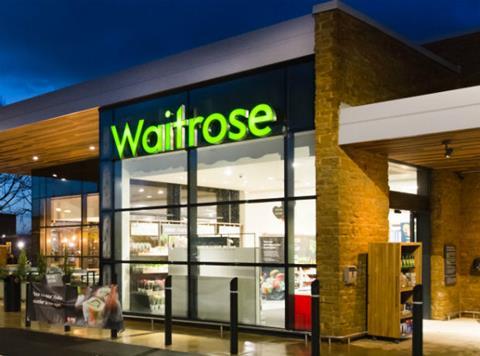 John Lewis Partnership has announced plans to close five Waitrose stores after issuing a profit warning.
Four Waitrose convenience stores and one supermarket have been earmarked for closure as tough high street conditions took their toll on profits.
The five stores which are set to close are: Spinningfields Manchester; Manchester Piccadilly; Colmore Row, Birmingham; Portman Square, London and Camden, London.
The Co-op has now confirmed it will take over the four Little Waitrose stores which were planned for closure, while Aldi has swooped in to purchase the Camden high street supermarket site from Waitrose.
"We are pleased to have worked with Waitrose to agree the purchase of four of its convenience stores. Our acquisition and refit programme forms a fundamental part of our food strategy," said Co-op director of property portfolio and development, Stuart Hookins.
JLP, which today held a strategy launch event, said that full year profits will be "substantially lower" than last year.
The group currently expects to see profit growth at Waitrose, but stated that a decline at John Lewis and increased investment in the partnership generally would affect the company's performance.
Half-year profits are expected to be "close to zero" it said, stating that cost-cutting plans are intended to generate savings of £500m over three years. These savings will be additional to steps already taken by the company to save £750m over the past three years.
At the strategy launch, it was also announced that both Waitrose and John Lewis will be rebranded to Waitrose & Partners and John Lewis & Partners respectively.
The group also confirmed that all Waitrose partners will become food ambassadors, and that it will only be recruiting people with a keen interest in food.
"The John Lewis Partnership is a unique business with different ownership, a different purpose and a different outlook to any of our competitors," said Charlie Mayfield, chairman of the John Lewis Partnership.
"As retail changes we need to tread a path that enables us to thrive as a business while building on the qualities that make us different. For us, the relentless pursuit of greater scale is not the right course.
"Our plans put differentiation, innovation and partner-led service at the heart of our offer. The measures that we have outlined today are an important next step in our strategy that will ensure we emerge stronger from this period of profound change."